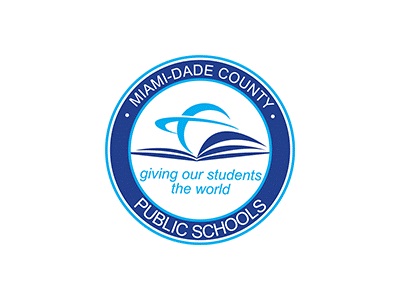 FOR IMMEDIATE RELEASE
Wednesday, January 18, 2017
CONTACT: Daisy Gonzalez-Diego
Miami-Dade County Public Schools
305-995-2060
M-DCPS Launches Early Childhood Programs, VPK Enrollment Campaign
Applications for children 3 and 4 years old are now being accepted for the 2017-2018 school year.

Miami-Dade County Public Schools' (M-DCPS) Department of Early Childhood Programs has launched its Ready, Set, Enroll! campaign with a variety of early childhood education and Voluntary Prekindergarten (VPK) programs for the 2017-2018 school year.
Florida's VPK Education Program: VPK, a free program that prepares 4-year-olds for kindergarten and beyond, is available in over 180 schools countywide. Children must be 4 years old on or before September 1, 2017 to enroll. A list of the participating schools is available on our website at earlychildhood.dadeschools.net.

M-DCPS' VPK Program uses a lottery to select students. After submitting a completed school registration packet to their home/neighborhood school before the February 23, 2017 deadline, families will be entered into the VPK lottery. The lottery will be held on Friday, February 24, 2017. Children whose names are drawn in the lottery will be selected to attend the program. Open seats will be available at select schools after the lottery date. Parents may obtain their required stated VPK Program Certificate of Eligibility online at the Early Learning Coalition of Miami-Dade/Monroe website: www.vpkhelp.org.

Head Start Program: This federally-funded, comprehensive, child development program serves children from low-income families who will be 3 to 5 years old by September 1, 2017. Children with disabilities are included in the program and receive a full range of developmental services.

Eligibility for Head Start is based on family income at or below the federal poverty level. The open enrollment period for the 2017-2018 school year is January 17 – May 10, 2017. Families can apply by visiting any of the 34 Miami-Dade Head Start sites across the county and completing an application. A list of the participating schools is available by visiting the Head Start website at headstart.dadeschools.net.

Inclusion/Reverse Mainstream Program: Role model students are needed for Pre-K special education inclusion and reverse mainstream programs across the district. This program offers a free, full-day opportunity for qualifying students. Role models must be 3 - 4 years old by September 1, 2017, and must have age-appropriate language and social skills because they will serve as models for children with disabilities. This curriculum is robust and offers the role model student an opportunity to learn pre-reading, math, science and social studies, as well as develop their social skills in a school setting. Parents should inquire at their home/neighborhood school or call the Pre-K Special Education office at 305-271-5701 to identify programs near their homes. Role models are invited to attend school for a few days in the spring so that teachers may determine their readiness for this program.
For more information, please visit earlychildhood.dadeschools.net or call 305-995-7632.