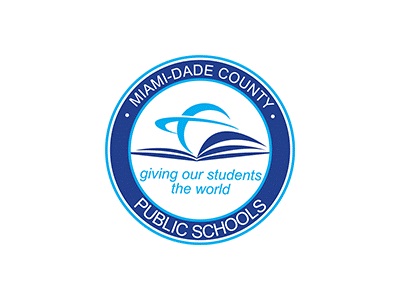 FOR IMMEDIATE RELEASE
Friday, January 20, 2017
CONTACT: Daisy Gonzalez-Diego
Miami-Dade County Public Schools
305-995-2060
M-DCPS Reinvents its Look, Be Part of the Transformation!
Reminder: Deadline to Enter is January 27, 2017
The deadline is rapidly approaching to enter the Miami-Dade County Public Schools (M-DCPS) contest, #MDCPSRefresh, to create a new logo that will embody the innovative learning and teaching that takes place in our schools and classrooms. Books alone no longer represent how our students prepare for the global society we live in, and we want to make sure our brand communicates what M-DCPS truly represents.
Recognizing that logos are one of the most important aspects of a company or entity, we believe it's time for an update to reflect our world-class brand. But we can't do it alone, so we launched a contest to find the design that best characterizes our district.

The contest, open to Florida residents, will earn the winner $2,500 and bragging rights. Judging will include an initial review by a selection committee and an online vote open to the community to determine finalists. Details of contest rules, submission requirements and information on how to enter may be found at https://mdcpsrefresh.dadeschools.net/. The contest is sponsored by Curriculum Associates and i-Ready.

Follow us on Twitter at @mdcps and @miamisup, and on Facebook at @miamischools and @Alberto Carvalho. Use the hashtag #MDCPSRefresh for the latest contest info.

# # #