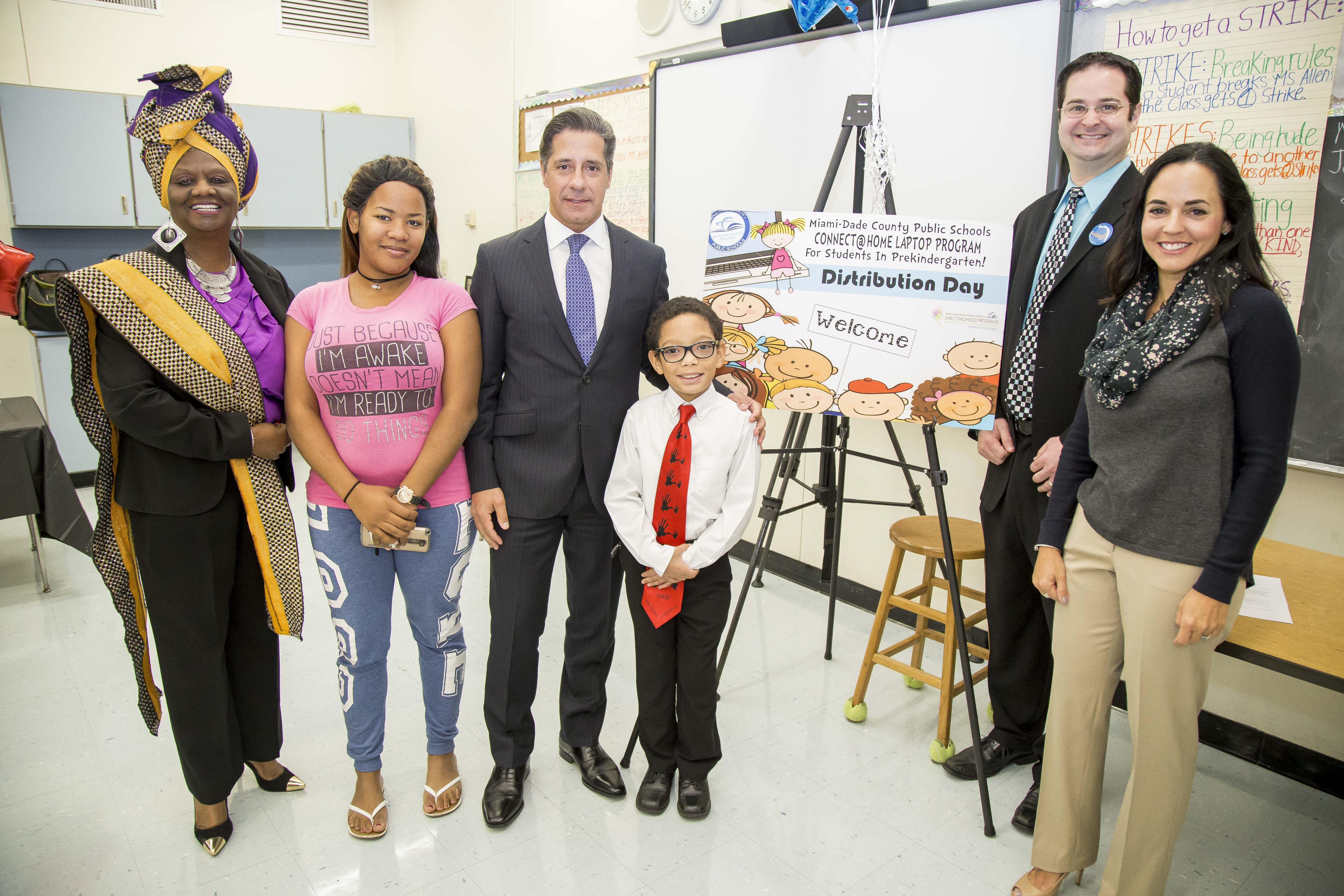 FOR IMMEDIATE RELEASE
Wednesday, January 25, 2017
CONTACT: Daisy Gonzalez-Diego
Miami-Dade County Public Schools
305-995-2060
Laptop Distribution Program Sparks Pre-K Students' Education
Schools Superintendent Alberto M. Carvalho and School Board Member Dr. Dorothy Bendross Mindingall were on hand yesterday morning to help distribute laptops and hotspot devices to 39 Pre-Kindergarten students at Orchard Villa Elementary School. Two years ago, Miami-Dade County Public Schools (M-DCPS) launched an initiative to eliminate the digital divide in elementary schools.
This year, 450 Pre-K students at 20 elementary schools with populations that demonstrate economic and academic need will get a jumpstart on their future when they receive an electronic device and free Internet access provided by Sprint to use at their homes as part of the CONNECT@HOME project.

Photos Caption: Deserving preschoolers at Orchard Villa Elementary getting a head start on their education with free laptops and an Internet HotSpot device to ensure that education goes beyond the school bell.
###