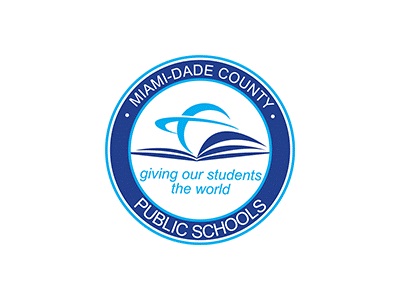 FOR IMMEDIATE RELEASE
Thursday, January 26, 2017
CONTACT: Daisy Gonzalez-Diego
Miami-Dade County Public Schools
305-995-2060
Two Superb M-DCPS School Music Programs Receive Musical Instruments
Mr. Holland's Opus Foundation awards grants to outstanding local music programs
Two Miami-Dade schools with outstanding music programs – Miami Southridge Senior High School and Gateway Environmental K-8 Learning Center – will soon receive new musical instruments, thanks to The Mr. Holland's Opus Foundation. The Mr. Holland's Opus Foundation helps under-served schools with minimal budgets by donating new instruments, often replacing some that are more than 30 years old.

The Mr. Holland's Opus Foundation found the music programs at these schools to be a worthwhile investment, allowing more students to be able to play and experience the benefits of music education.

"Miami-Dade County Public Schools appreciates the generosity and support of the Mr. Holland's Opus Foundation," said Superintendent of Schools Alberto M. Carvalho. "Arts education is critical to a child's academic development in core disciplines such as math, science, and reading. Our partnership with the Opus Foundation will help strengthen music programs at schools in some of our most vulnerable communities."

"Giving more kids access to quality music education will transform and accelerate learning not only in school but in life," said Felice Mancini, President & CEO of The Mr. Holland's Opus Foundation. "All children deserve this gift and we applaud the teachers and school districts that recognize and support their music programs. We will support you!"

The two schools will receive a variety of instruments worth a combined total of $47,939, made possible through generous funding from The Rea Charitable Trust, created in 2009 with the primary purpose of promotion of the arts.

The Mr. Holland's Opus Foundation was inspired by the 1995 motion picture "Mr. Holland's Opus" and founded by Michael Kamen, who composed the music for the movie and countless others. In the last 20 years, over 20,000 instruments have been donated to 1,415 schools across the country, including $406,000 worth of instruments to 14 Miami-Dade public schools. For more information, visit www.mhopus.org and http://reacharitabletrust.org/.

# # #