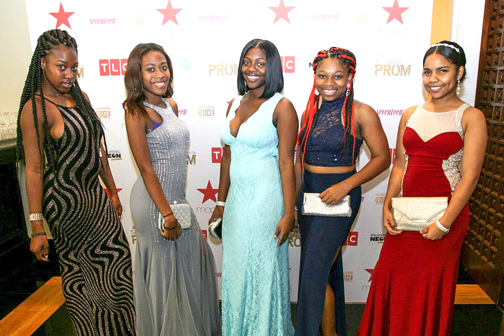 FOR IMMEDIATE RELEASE
Thursday, March 2, 2017
CONTACT: Daisy Gonzalez-Diego
Miami-Dade County Public Schools
305-995-2060
Deserving M-DCPS Seniors Get the Prom Experience of Their Dreams
"Say Yes to the Prom" arrived in Miami for the third year in a row to provide prom dresses, shoes and accessories for nearly 200 underserved and academically high-achieving young women, and for the first time ever - young men. Students from Booker T. Washington Senior High, Homestead Senior High and Hialeah Senior High were treated to a day of prom dresses, tuxedos, accessory "shopping" and glam sessions alongside TLC's fashion director Monte Durham.
Superintendent Carvalho spent the morning speaking to students about the importance of celebrating prom and graduation, but also focusing on future success. He also had the chance to help students select prom outfits and get fitted for tuxedos.
Photo Caption: Miami-Dade seniors from Booker T. Washington High were treated to day of glamour by TLC's "Say Yes to the Prom Dress."
Young men were included in the event for the first time.

TLC's Fashion Director Monte Durham with Schools Superintendent Alberto M. Carvalho.

Follow us on Twitter at @mdcps and @miamisup, and on Facebook at @Miami-Dade County Public Schools and @Alberto Carvalho.