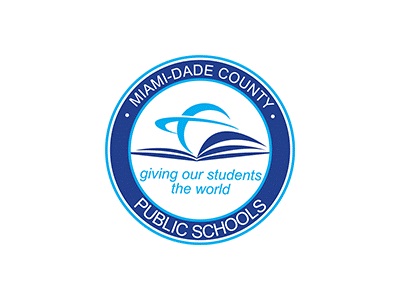 FOR IMMEDIATE RELEASE
Wednesday, March 8, 2017
CONTACT: Daisy Gonzalez-Diego
Miami-Dade County Public Schools
305-995-2060
M-DCPS Recognized by GettingSmart.com for Educational Innovation Only school system in Florida included in Smart List
Miami-Dade County Public Schools (M-DCPS) has been included in GettingSmart.com's Smart List: "30 School Districts Worth Visiting." The online information source identifies M-DCPS as one of "30 districts that are changing the trajectory of both education and their communities by working on blended, personalized and competency-based learning."
The District's use of data to drive minority achievement gains and a unique problem-solving strategy to help challenged schools improve their student performance, the development of the iPrep math model and academies, and high number of choice programs offered were among the criteria cited by GettingSmart.com as leading to the selection of M-DCPS.

"The shared vision and life's work of the Miami-Dade County Public Schools family is to help every child realize their full potential and fulfill their most ambitious dreams," said Superintendent of Schools Alberto M. Carvalho. "We are honored to be recognized by GettingSmart.com for our commitment to being at the forefront of 21st Century education as a leader in classroom instruction and innovation."

GettingSmart.com is a community for news, stories and leadership on innovations in learning and teaching. Users engage by reading, watching, listening, and sharing thought leading perspectives in feature blogs and publications on K-12, higher education and lifelong learning. GettingSmart.com receives 965,000 annual unique visits.

Follow us on Twitter at @mdcps and @miamisup, and on Facebook at @Miami-Dade County Public Schools and @Alberto Carvalho.