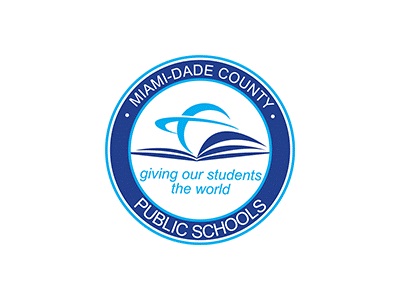 FOR IMMEDIATE RELEASE
Thursday, March 16, 2017
CONTACT: Daisy Gonzalez-Diego
Miami-Dade County Public Schools
305-995-2060
School Board Approves $5.4 Million For GOB Project
The Miami-Dade School Board approved one General Obligation Bond (GOB) project at its regular monthly meeting Wednesday with a total investment valued at $5.4 million. The GOB was overwhelmingly approved by voters in 2012 to renovate, remodel and replace schools, expand student capacity, enhance safety, and provide technology upgrades. The project awarded for design and pre-construction was the following:
M.A. Milam K-8 Center - Scope of work includes: Replacement of P.E. shelter, playground and play court improvements, portable demolition and site restoration, HVAC improvements, restroom renovations, electrical enhancements and painting.


Total project allocation - $5.4 million Completion – Spring 2020

Total Sub-Consultant Small Business Enterprise Participation – 39 percent
Total Sub-Consultant Small Business Enterprise Participation for Pre-Construction – 11 percent

The project architect and construction management firm are both certified Small Business Enterprises and the District-established S/MBE utilization goals were exceeded for both the design and construction. They are employing a diverse team of sub-consultants that include African-American, Asian-American, Hispanic-American, Service Disabled Veteran and Woman-owned firms. This was further strengthened by a strong commitment to Local Workforce Utilization.


Continued fidelity to the implementation of the GOB program and the District's steady commitment to inclusiveness and diversity in its procurement process are positively impacting the quality of the educational environment and the local economy.