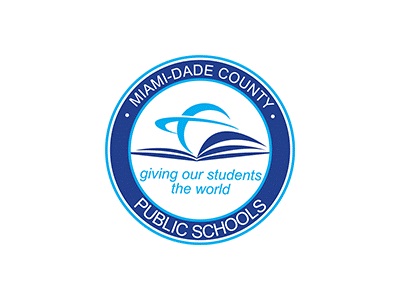 FOR IMMEDIATE RELEASE
Friday, March 24, 2017
CONTACT: Daisy Gonzalez-Diego
Miami-Dade County Public Schools
305-995-2060
Vote Now! Help Select the New M-DCPS Logo Online Voting Begins March 25
In December 2016, Miami-Dade County Public Schools (M-DCPS) launched the #MDCPSRefresh logo redesign contest to create a new logo that will embody the innovative learning and teaching that takes place in our 21st century schools and classrooms. Books alone no longer represent how students prepare for the global society in which we live, and the District wants to make sure its brand communicates what M-DCPS truly stands for.

During the contest entry period, which ran from December 2016 through January 2017, the Office of Communications received 553 submissions. A committee composed of representatives from the District's various stakeholder groups and marketing experts assisted in judging the submissions and identifying nine finalists.

As part of the next phase of the contest, the community will have the opportunity to vote for its favorite logo design. Voting will occur online, and community members may access the voting website at https://mdcpsrefresh.dadeschools.net/ . The public may vote once per day from Saturday, March 25, 2017, through Sunday, April 2, 2017. The contest is sponsored by Curriculum Associates and i-Ready.

Follow us on Twitter at @mdcps and @miamisup, and on Facebook at @miamischools and @Alberto Carvalho. Use the hashtag #MDCPSRefresh for the latest contest info.