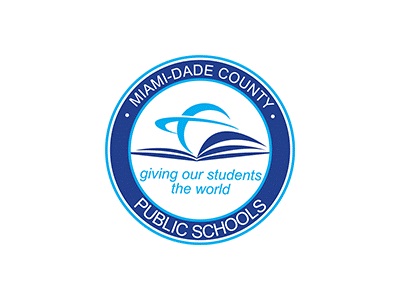 FOR IMMEDIATE RELEASE
Wednesday, April 19, 2017
CONTACT: Daisy Gonzalez-Diego
Miami-Dade County Public Schools
305-995-2060
M-DCPS Chief Academic Officer Selected to Participate in Prestigious Broad Academy
Miami-Dade County Public Schools' (M-DCPS) Chief Academic Officer Marie Izquierdo has been selected to participate in The Broad Academy, which is considered the nation's most prominent professional-development program for current and aspiring urban school-system leaders. Izquierdo will be joining 11 other fellows for the two-year program which includes five week-long professional learning sessions, online personalized learning, visits to other districts across the nation and participation in a critical friends' network. The Broad Academy, which is part of the Broad Center, supports passionate, proven leaders who are deeply focused on the twin goals of equity and excellence for every student.
"We are excited to welcome Marie Izquierdo to The Broad Academy and look forward to her sharing in and contributing to the learning and collaboration of the new cohort. Broad Academy fellows come from a broad range of settings and experiences. What they have in common is a drive for social justice and the belief that public education should be the great equalizer that all of our young people deserve. To our fellows, 'all' really does mean 'all,'" said Hoa Truong, managing director of The Broad Academy.

A Miami native and a product of M-DCPS, Izquierdo is a career educator with more than 25 years of experience in school reform. During her tenure as Chief Academic Officer, graduation rates have reached 80.4 percent, exceeding state averages for Black and Hispanic students; in addition, Advanced Placement enrollment and passing rates have earned the District a spot on the College Board's Honor Roll for six consecutive years.  

When she completes the program, Izquierdo will join the ranks of Broad Academy alumni Barbara Jenkins (Superintendent, Orange County Public Schools), Thelma Melendez de Santa Ana (former Assistant Secretary at the U.S. Department of Education and former superintendent, Santa Ana Unified School District), Peter Gorman (former superintendent, Charlotte-Mecklenburg Schools), and John Deasy (former superintendent, Los Angeles Unified School District).

Follow us on Twitter at @mdcps and @miamisup, and on Facebook at @Miami-Dade County Public Schools and @Alberto Carvalho.