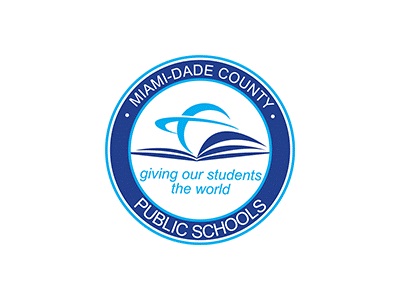 FOR IMMEDIATE RELEASE
Friday, April 21, 2017
CONTACT: Daisy Gonzalez-Diego
Miami-Dade County Public Schools
305-995-2060
M-DCPS Receives National Recycling Solution From Recycle Across America, Whole Foods Market
Miami-Dade School County Public Schools (M-DCPS), Recycle Across America (RAA), and Whole Foods Market joined forces to help students recycle more and correctly to help the District potentially save hundreds of thousands of dollars in trash hauling fees.
In an effort to make recycling easier and less confusing for the public to do properly, RAA created the first and only standardized labeling system for recycling bins. To date, there are more than 1.25 million standardized labels in use on recycling bins throughout the U.S.
For the Miami metro Community Giving Day – all six Whole Foods Market stores donated 5 percent of the one-day net sales, which totaled $35,000 – the company reached its goal to generate enough funding for RAA to provide free standardized labels to all M-DCPS K-12 schools.
During Earth Month in April, Miami-Dade public schools students will use the standardized labels on their recycling and trash bins. The labels have proven to substantially increase recycling levels and decrease trash-hauling fees.
"Miami-Dade County Public Schools has a well-earned reputation of fiscal responsibility and doing our part to solve problems in the community beyond the classrooms," said Schools Superintendent Alberto M. Carvalho. "Caring for the environment our children will inherit is a vital part of our mission."
"Whole Foods Market has been a remarkable partner in our mission to help people begin to recycle more and recycle right," said Mitch Hedlund, Executive Director of RAA. "We are so grateful for the progress that is taking place in the state of Florida."
"Whole Foods Market Florida region is proud to support Recycle Across America's movement towards standardized labels for recycling bins," said Karen Doyle, Regional Green Mission Specialist for Whole Foods Market Florida. "Educating our youth is a vital step towards creating real environmental change for the future and we're excited that we are able to provide such a valuable tool to our local schools."
For additional information about RAA, please visit: http://www.recycleacrossamerica.org/.
For additional information about Whole Foods Market, please visit: http://www.wholefoodsmarket.com/.
Follow us on Twitter at @mdcps and @miamisup, and on Facebook at @Miami-Dade County Public Schools and @Alberto Carvalho.