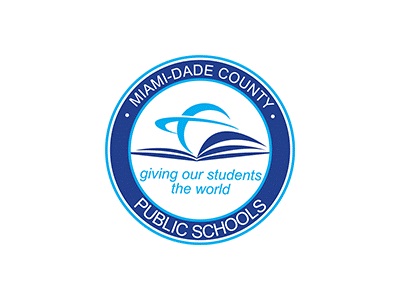 FOR IMMEDIATE RELEASE
Thursday, June 15, 2017
CONTACT: Daisy Gonzalez-Diego
Miami-Dade County Public Schools
305-995-2060
Impressive School Year at M-DCPS
Miami-Dade County Public Schools' (M-DCPS) students, teachers, schools and programs wrapped up the 2016-2017 school year with an impressive array of honors and achievements. 
"This time of year is exhilarating and signals the completion of our collective, targeted and goal-oriented work. It's also a time to reflect on the accomplishments and milestones that have guided us to the finale of another stellar academic year," said Schools Superintendent Alberto M. Carvalho.
M-DCPS' ongoing tradition of achievement has garnered international, national and state honors. Innovation, rigor, access, and efficiency are at the core of M-DCPS' bold new education programs and initiatives. Among M-DCPS' growing list of accolades are the following:
Record-Breaking Graduation Rate – The 2015-2016 graduation rate reached an all-time high of 80.4 percent, exceeding the average of other large Florida school districts.
High Schools Among America's Best – M-DCPS is home to seven of the top 100 high schools in the country and half of the schools in Florida's Top 20, as ranked by U.S. News & World Report.
Record Number of Associate Degrees – After successful completion of university-level courses, 390 seniors received a high school degree as well as an Associate's degree, a 14 percent increase from last year. Nearly 7,000 students in middle and high school participated in dual enrollment classes.
Nationally Recognized NAF Academies – Academies received more Distinguished and Model designations from the National Academy Foundation (NAF) than any other school district in the nation.
Magnet Programs Shine Nationwide – For the sixth straight year, the District earned more Magnet Schools of America (MSA) Merit Awards than any other school district in the nation, receiving 42 awards. Added 59 new choice/magnet programs, bringing the total to nearly 600.
For a full list of achievements, please visit http://pdfs.dadeschools.net/featured/top_35.pdf
Follow us on Twitter at @mdcps and @miamisup, and on Facebook at @Miami-Dade County Public Schools and @Alberto Carvalho.