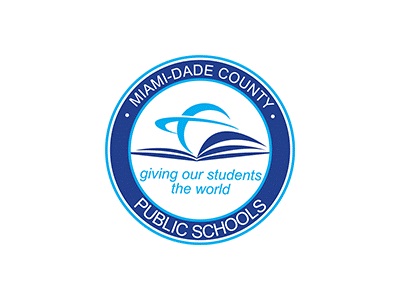 FOR IMMEDIATE RELEASE
Wednesday, June 21, 2017
CONTACT: Daisy Gonzalez-Diego
Miami-Dade County Public Schools
305-995-2060
Partnership Formed to Improve Learning in 13 Liberty City Schools
Launch event to be held Thursday, June 22nd

Miami-Dade Superintendent of Schools Alberto M. Carvalho, Urban League of Greater Miami President T. Willard Fair, National Urban League President & CEO Marc Morial and City of Miami Mayor Tomas Regalado will join forces with prominent community leaders at 5 p.m. on Thursday, June 22nd to roll out a plan designed to improve learning outcomes in 13 Liberty City schools. The kick-off will be held at Miami-Bethany Seventh-Day Adventist Church, 2500 NW 50th Street, in conjunction with the Urban League's 74th annual meeting and awards ceremony.
"This is a partnership that brings the entire community to the table for the benefit of children," said Superintendent Carvalho. "By bringing together the organizations that foster learning, good health, safety, well-being and spirituality among these children, we are providing them a structure to help them succeed and achieve in school and in life."
The partnership, entitled "We Rise", is designed to restore value to education by leveraging community assets necessary to transform achievement outcomes of children attending Liberty City schools in the area bordered by 27th Avenue to the West and I-95 to the East, and stretching from 46th Street north to 73rd Street.
"Education is at the core of all Urban League programs, and it is our mission to enable every black child in Liberty City to achieve their full potential," said Fair. "This partnership will create opportunities to help our children reach that goal."
Other members of the We Rise Education Village Coalition include: Jessie Trice Family Health Center, Miami-Dade College North Campus-Carrie P. Meek Entrepreneurial Center, Jason Taylor Foundation, Mount Zion Missionary Baptist Church, Florida Memorial University, St. Paul A.M.E. Church, Design 2 Architectural Firm, Belafonte Tacolcy Community Center, KIPP Public Schools, and the Nation of Islam.
For more information, contact Ms. Sharron L. Henley, Vice President of Programs, Urban League of Greater Miami, at 305-696-4450, extension 213