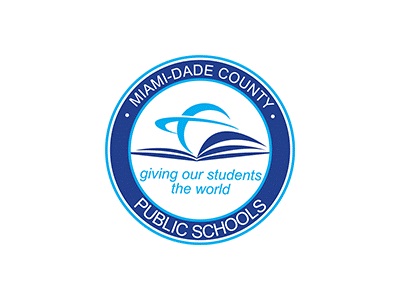 FOR IMMEDIATE RELEASE
Wednesday, July 26, 2017
CONTACT: Daisy Gonzalez-Diego
Miami-Dade County Public Schools
305-995-2060
Miami-Dade School Board Approves First Reading of 2017-2018 Tentative Budget
The Miami-Dade School Board tentatively approved the school district's Fiscal Year (FY) 2017-2018 budget, during its July budget public hearing. The proposed $5.1 billion budget reflects fiscal priorities, which support academic enrichment and protection of the workforce while ensuring the fiscal prudence of the District during difficult economic times. The budget also reflects a tax decrease for homeowners across the county and reduces the school property tax for a typical homeowner in Miami-Dade County by $27.84. This calculation assumes the homeowner resides in the same homesteaded home, townhome or condominium as the prior year and has not improved the property.
Despite recent legislative and policy changes at the state and federal levels that could severely affect the District's ability to continue the implementation of many programs and practices, which have yielded remarkable student and organizational success, the proposed budget prioritizes services to students and provides for the protection of our highly effective instructional staff.
What this budget does:

What this budget does not do:

· Protects teachers

· Invests in custodial allocations

· Invests in counselor allocations

· Invests in safety & security

· Protects the classroom

· Protects school spending

· Protects parental choice options

· Protects economic viability of school system

· Lowers property tax rate

· Reduces tax burden on homesteaded property owners

· Increase health insurance costs for employees

· Harm elective programs

· Reduce the District's reserves

· Increase the size of central office
Special Revenue, mainly due to a decrease in federal entitlements, is projected to see a decrease in funds in FY 2017-18. However, this does not include any change in Title I Funds and other federal grants, as the District has not yet formally received the allocation from the Federal Government. Some of the most innovative and important plans to improve student achievement in Miami-Dade's most fragile communities are supported by these funds, which are being affected by HB 7069. A short provision in that piece of legislation takes away district flexibility to offer districtwide initiatives prior to schoolwide distribution. Much of the support provided to the lowest-performing schools came from that districtwide flexibility. The District continues to seek creative short-term solutions to ensure the programs and resources that eliminated all 'F' schools in the county remain in place.
The Miami-Dade County School Board will hold the final public hearing and adopt the FY 2017-2018 budget on September 6, 2017 at 6:00 p.m., in the auditorium of the School Board Administration Building, 1450 N.E. 2nd Avenue, Miami, Florida, 33132.
Follow us on Twitter at @mdcps and @miamisup, and on Facebook at MiamiSchools and Alberto Carvalho.