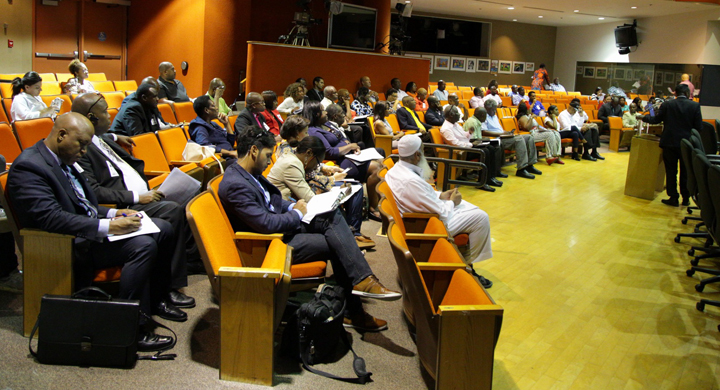 FOR IMMEDIATE RELEASE
Friday, July 28, 2017
CONTACT: Daisy Gonzalez-Diego
Miami-Dade County Public Schools
305-995-2060
M-DCPS Provides Vendors Opportunities for Success with the District
Local vendors, contractors and consultants had a terrific opportunity at today's Vendor Development Workshop to learn how to do business with Miami-Dade County Public Schools. The District purchases all types of supplies, materials, commodities, and services; as well as constructing and maintaining a large variety of facilities.
Held in the School Board Auditorium, the workshop is part of a monthly series designed to ensure newly registered and certified Small Business Enterprise and non-certified vendors learn about the many opportunities for doing business with the District. Staff from the Office of Procurement Management Services was on hand to meet with the vendors and provide valuable tips.
Follow us on Twitter at @mdcps and @miamisup, and on Facebook at @Miami-Dade County Public Schools and @Alberto Carvalho.