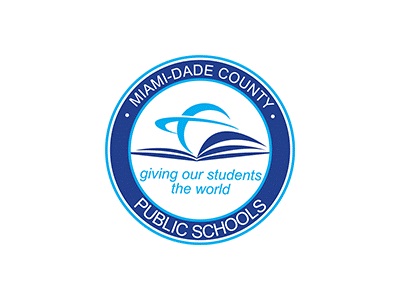 FOR IMMEDIATE RELEASE
Monday, August 14, 2017
CONTACT: Daisy Gonzalez-Diego
Miami-Dade County Public Schools
305-995-2060
Excitement of M-DCPS' First Day of School Coincides with Great American Solar Eclipse School principals to prioritize student and employee safety!
As Miami-Dade County Public Schools kicks-off a brand new school year on Monday, August 21, 2017, the Great American Solar Eclipse will be traversing North America; and it will be visible in Miami-Dade.
A solar eclipse occurs when the moon passes between the Earth and the sun in a path that positions the moon right in front of the sun. The moon, sun, and Earth are directly aligned. Looking directly at the sun during a solar eclipse can cause severe damage to the eyes. To strike a balance between ensuring student safety and leveraging this once-in-a-lifetime educational opportunity, the District will be taking the following measures:
• Dismissal times have not changed.
• Principals and educators may incorporate appropriate STEAM-related curriculum in schools.
• Most outdoor classes/activities between the hours of 1 p.m. and 4:30 p.m., including physical education, recess, after-care programs, athletic/band practices, outdoor games, field trips and extra-curricular activities will be moved indoors. Some safe outdoor educational activities may take place.
• The safest way to experience the solar eclipse is online at https://eclipse2017.nasa.gov/eclipse-live-stream. We are encouraging schools to provide online viewing opportunities for students.
• We are asking parents to speak with their children about the dangers of looking at the sun, especially if they walk home from school.
• We urge parents to use extreme caution when driving during dismissal times as extra traffic congestion is expected.
A solar eclipse can cause unusual changes to your surroundings, and can last for several hours. The solar eclipse is projected to take place between 1:26 p.m. and 4:20 p.m. EDT in Miami-Dade County.
For additional information and safety resources, please visit www.dadeschools.net.
Follow us on Twitter at @mdcps and @miamisup, and on Facebook at @Miami-Dade County Public Schools and @Alberto Carvalho.