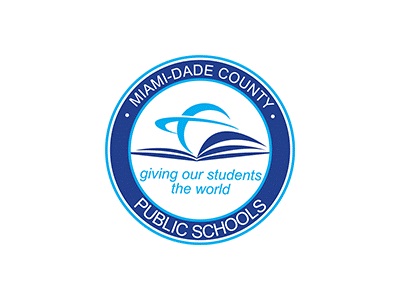 FOR IMMEDIATE RELEASE
Sunday, September 17, 2017
CONTACT: Daisy Gonzalez-Diego
Miami-Dade County Public Schools
305-995-2060
M-DCPS Schools Will Re-Open Monday
Superintendent of Schools Alberto M. Carvalho announced today that schools in Miami-Dade will re-open tomorrow, Monday, September 18th.
Monday morning, it is important that parents, students, and staff understand what to expect.
• Because of the issues with inoperable traffic lights and debris, school bus service may experience delays.
• All bus routes were tested again today and despite some ongoing obstructions, access to schools is not expected to be impeded.
• Some school speed zones may not have working traffic signals, but they will be manned by local law enforcement officers and crossing guards. County and municipal leaders have also committed to placing stop signs or police officers to direct traffic wherever there are inoperable traffic lights.
• Because of debris across the county, we are encouraging parents of students who take the bus or walk to school to please walk their children either to the bus stop or to school.
• Some schools may not have the entire facility air-conditioned, or may have power fluctuations, but district staff is working to make the situation as comfortable as possible.
• Some classrooms may have to be consolidated.
• All student absences and late arrivals will be considered excused tomorrow.
• Athletic and extra-curricular activities will continue at the discretion of the school principals.
• Afterschool care providers have been notified about the re-opening of schools and scheduled services are expected to resume.
• In addition to the free breakfast every child is entitled to every day of the year, the District will also offer students free lunch for the foreseeable future.
• Most importantly, all students returning to school will be safe, secure, educated, supervised, and fed.
• We are asking students and staff to have patience with delays and slight discomfort as we transition back to school.
Currently, power outages are only affecting a small percentage of district students. Only one school will not be opening on Monday, Richmond Heights Middle School. These students should report to Richmond Heights Middle School where school and District staff will escort them to Coral Reef Senior High. Students' families will be contacted via Connect-ED message with additional information.
For the most up-to-date information please download the Dadeschools mobile app on your iPhone or Android device. Also please remember to follow us on Twitter at @mdcps and @miamisup and on Facebook @MiamiSchools and at @Alberto Carvalho. You may also visit the district's website at storms.dadeschools.net or call the district hotline at 305-995-3000. You may also monitor your local news including WLRN-TV, Channel 17 and WLRN-FM, 91.3.