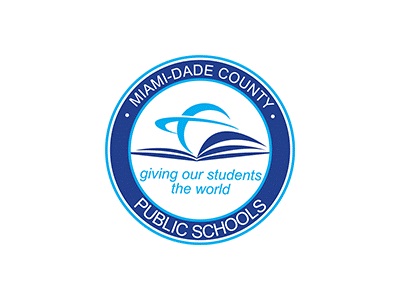 FOR IMMEDIATE RELEASE
Monday, October 2, 2017
CONTACT: Daisy Gonzalez-Diego
Miami-Dade County Public Schools
305-995-2060
M-DCPS Revises Testing Calendar due to Hurricane Irma
Miami-Dade County Public Schools has made changes to its Testing Calendar as a result of days missed due to Hurricane Irma. The storm kept Miami-Dade's schools closed for over a week.
The revised calendar, which has been posted to the District's website, can be found at http://oada.dadeschools.net/TestingCalendar/TestingCalendar.asp. It reflects changes to the administration windows for the following programs:
Florida Kindergarten Readiness Assessment (FLKRS:STAR assessment) – extended through October 13

iReady, Assessment Period 1 (AP1) – extended through October 6

Florida Standards Assessment (FSA) English Language Arts (ELA) Retake, Writing Component and End-of-Course Assessments (EOC) in Algebra 1 and Geometry – rescheduled September 18 – October 6

FSA ELA Retake Reading/Listening Component – rescheduled September 18 – October 13

Florida Comprehensive Assessment Test (FCAT 2.0) Reading Retake and Next Generation Sunshine State Standards (NGSSS) EOCs rescheduled September 18 – October 20

District ELA Writing Test – rescheduled October 9 – November 3

Mid-Year Assessments

ELA and Mathematics – rescheduled November 20 – December 22

Science and Social Studies MYA will remain as scheduled, January 22 – February 16, 2018
For more information, please contact Dr. Sally Shay, District Director, Assessment, Research, and Data Analysis at 305-995-7520.
Follow us on Twitter @mdcps and @miamisup and on Facebook at MiamiSchools and AlbertoCarvalho