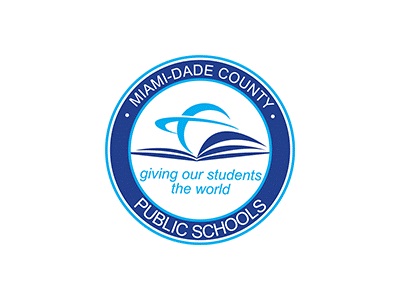 FOR IMMEDIATE RELEASE
Friday, October 13, 2017
CONTACT: Daisy Gonzalez-Diego
Miami-Dade County Public Schools
305-995-2060
M-DCPS Tops Nation with Most NAF Schools Involved in Lenovo Scholarship Network for Advancing STEM Education
Miami-Dade County Public Schools (M-DCPS) is adding eight more NAF academies to the two returning academies already involved with the Lenovo Scholar Network (LSN) for the 2017-2018 school year. LSN, in its fourth year, collaborates with NAF to bring a robust mobile app development curriculum and delivery program to NAF academies in the United States. The two organizations offer innovative curriculum and technology to encourage interest among high school students in STEM (science, technology, engineering and math). M-DCPS has the most participants in the NAF Network joining the partnership between NAF and Lenovo.
NAF and Massachusetts Institute of Technology (MIT) collaborated to present professional development and resources for teachers using MIT APP Inventor.  The new LSN academies joining Hialeah Gardens Senior High (Information Technology) and Miami Lakes Educational Center (Health Science) will be the Academies of Information Technology located at American, G. Holmes Braddock, Miami Lakes Educational Center, Miami Norland, North Miami Beach and South Dade senior high schools, and the Academies of Finance at Coral Reef and Southwest senior high schools. 
M-DCPS has 57 NAF Academy programs with additional ones to open this school year. NAF is a national network of education, business, and community leaders who work together to ensure that high school students are college, career and future ready.
For more information, please go to:  http://dcte.dadeschools.net or www.lenovoscholars.com.
Follow us on Twitter @mdcps and @miamisup and on Facebook at MiamiSchools and AlbertoCarvalho.