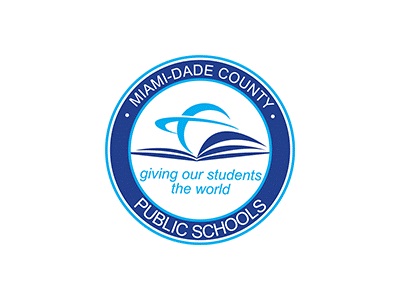 FOR IMMEDIATE RELEASE
Wednesday, October 18, 2017
CONTACT: Daisy Gonzalez-Diego
Miami-Dade County Public Schools
305-995-2060
Five M-DCPS Schools Receive Schools of Hope Grants
The Florida Department of Education and Bureau of School Improvement announced today that five Miami-Dade County Public Schools are among the 11 that received the 2017-18 Schools of Hope (Traditional Public Schools) grants. Fifty-nine schools from 19 districts applied statewide. Only four districts received funds from the total state-wide allocation of $18,142,000.
"This is welcomed news for our schools and students," said Superintendent Alberto M. Carvalho. "The Schools of Hope grant provides wrap-around services for students, programs that offer greater opportunities for parental engagement, and innovative professional development for teachers. Through this grant, schools in vulnerable neighborhoods will get the resources and support critical to providing students with a well-rounded and robust academic experience."
The following schools will receive $2,000 per student, totaling the grant amounts indicated below, accounting for 38 percent of the entire allocation.
Homestead Middle School $1,284,000
Lorah Park Elementary School $798,000
Miami Carol City Senior High School $2,432,000
Toussaint L'Ouverture Elementary School $880,000
West Homestead K-8 School $1,508,000
The funds will be used to support the following:

•
Recruiting and retaining highly effective teachers
o
Incentivize highly effective teachers with additional bonuses for those who have a proven track record
•
Additional wraparound services (before and after school activities for students)
•
Additional interventions provided to students
o
Hourly teachers during the school day to provide small group instruction
•
Increased parental and community involvement
o
Additional development for parents
o
Coordinating and aligning the efforts of the community to be more effective in supporting parents and students within the school
•
Focused development for instructional staff
o
Teachers will be provided with additional resources and training to be more effective in meeting the needs of students
Follow us on Twitter at @mdcps and @miamisup, and on Facebook at MiamiSchools and Alberto Carvalho.