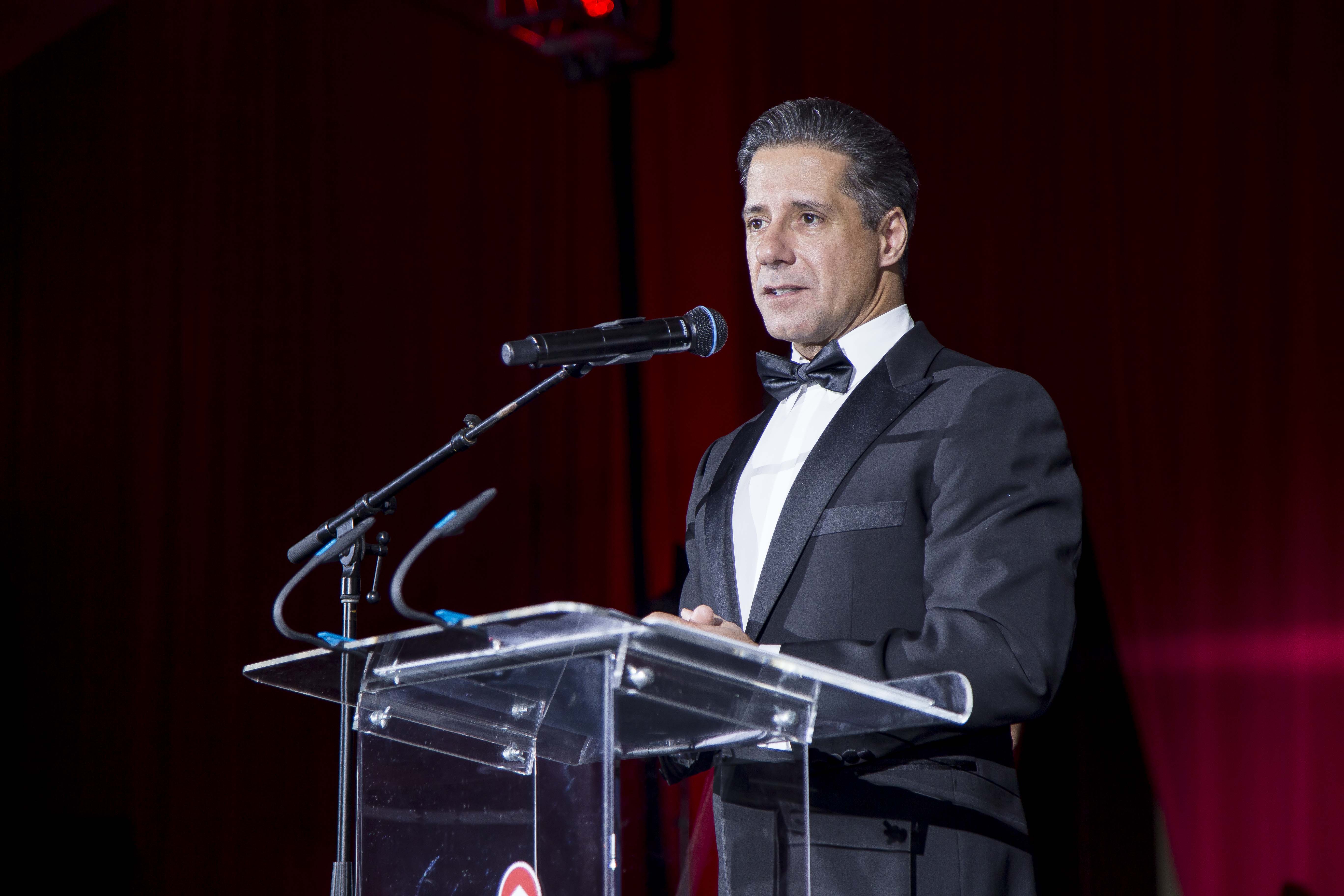 FOR IMMEDIATE RELEASE
Tuesday, October 31, 2017
CONTACT: Daisy Gonzalez-Diego
Miami-Dade County Public Schools
305-995-2060
Superintendent Alberto M. Carvalho Receives 2017 Alvah H. Chapman Jr. Humanitarian Award
On Saturday, October 28th, at its 2017 Illuminations Gala, the Chapman Partnership presented Superintendent of Schools Alberto M. Carvalho with the prestigious Alvah H. Chapman Jr. Humanitarian Award. The award is given to an individual or organization that follows the moral and civic examples of Alvah H. Chapman, Jr. in serving the homeless. 
Superintendent Carvalho was given the award for his commitment and passion to help the homeless regain their dignity.  The District serves the food, shelter, and educational needs of thousands of homeless students and their families.
"Receiving the prestigious Alvah H. Chapman Jr. Humanitarian Award is a great and humbling honor," said Carvalho. "I believe in the potential of all children. At Miami-Dade County Public Schools, we work tirelessly to encourage students, particularly those most vulnerable, to dream big, embrace innovation, and set high goals. Providing support and resources to children and families who are displaced through initiatives such as Project UP-START is not uncommon to the work we do; it is part of our mission to place every child on a path to personal and academic success."

Follow us on Twitter at @mdcps and @miamisup, and on Facebook at MiamiSchools and Alberto Carvalho.