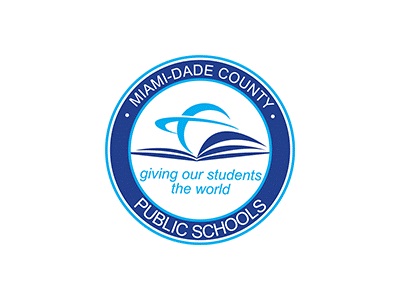 FOR IMMEDIATE RELEASE
Wednesday, November 15, 2017
CONTACT: Daisy Gonzalez-Diego
Miami-Dade County Public Schools
305-995-2060
GOB Turns 5! School Board Approves $6.6 Million for Project, Small Business Enterprise (SBE) Goal Exceeded
Five years ago, the School Board and the Florida Department of Education approved a long-term plan to modernize school facilities and provide educational technology upgrades for all schools: a $1.2 Billion General Obligation Bond (GOB) to be issued over nine years. In November 2012, voters decided by nearly 70 percent to approve the bond and begin modernizing and constructing school buildings throughout the District, and to expand student capacity, enhance facility safety, and provide technology upgrades at all schools.
Since then, more than 150 projects have been completed and dozens more are under construction or in the planning stages.  Consequently, $516 million has already been invested in our community's schools with another $86 million under contract.  Over the next 18 months, projects totaling $660 million of GOB funds will be launched.
The Miami-Dade School Board approved the following GOB project at its regular monthly meeting today with a total project investment valued at $6.6 million:
Ben Sheppard Elementary School – Scope of work includes: a new one-story 11,965 sq. ft. building providing 286 student stations in 13 intermediate classrooms, group restrooms, staff restrooms, custodial room, mechanical and electrical rooms, demolition of portables, new parent drop-off area, exterior painting throughout, new covered walkways, and miscellaneous improvements throughout.  
Total project allocation - $6.6 million Completion – February 2019
Total Sub-Consultant Small Business Enterprise Participation – 20.18 percent
The District-established S/MBE utilization goal was exceeded by the contractor, with a highly diverse team of sub-contractors. This will be further enhanced through a strong commitment to Local Workforce Utilization. 
Continued fidelity to the implementation of the GOB program and the District's steady commitment to inclusiveness and diversity in its procurement process are positively impacting the quality of the educational environment and the local economy.
Follow us on Twitter at @mdcps and @miamisup, and on Facebook at MiamiSchools and Alberto Carvalho.