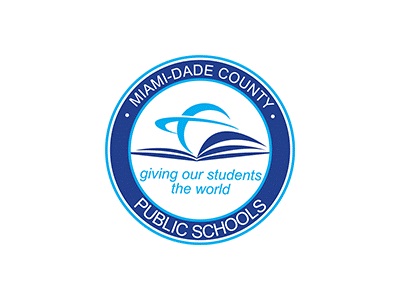 FOR IMMEDIATE RELEASE
Friday, January 12, 2018
CONTACT: Daisy Gonzalez-Diego
Miami-Dade County Public Schools
305-995-2060
M-DCPS Workplace by Facebook Provides Employees a New Platform to Communicate, Collaborate and Connect
Beginning January 16, 2018, all Miami-Dade County Public Schools' employees will have access to Workplace by Facebook, or "M-DCPS Workplace" as it will be known in the District. Workplace is a cutting-edge communication tool that will allow employees to build collaborative teams and communities – small and limited or large and open - across the District.
Workplace is a tool that will facilitate the sharing of great ideas in real time, enhancing workflow, team building, and communication, as well as breaking down isolation. M-DCPS Workplace is limited to employees and does not connect in any manner to an individual's personal Facebook account.
"In Miami-Dade County Public Schools, we continually find new ways to enhance organizational effectiveness and give our workforce the tools to strengthen communication and encourage greater collaboration," said Superintendent of Schools Alberto Carvalho. "The implementation of M-DCPS Workplace through a partnership with Facebook provides a unique opportunity to use social networking resources to impact work processes."
Organizations across the country are utilizing Workplace for a fee; however, Facebook is providing the tool at no cost to educational organizations. Several district offices have collaborated with Facebook for the past few months to prepare for district-wide deployment.
Workplace will provide a secure environment for internal networking and a forum through which all M-DCPS employees can contribute toward the greater good of the school community and ultimately enhance the educational experience of all students.
For the most up-to-date information, please download the Dadeschools mobile app on your iPhone or Android device. Follow us on Twitter @mdcps and @miamisup and on Facebook at MiamiSchools and AlbertoCarvalho