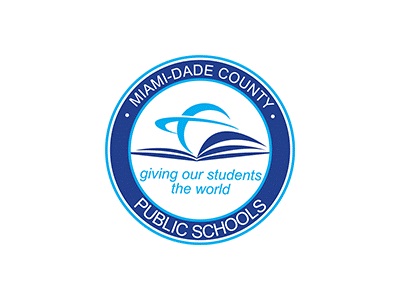 FOR IMMEDIATE RELEASE
Thursday, January 25, 2018
CONTACT: Daisy Gonzalez-Diego
Miami-Dade County Public Schools
305-995-2060
More than 260 M-DCPS Students Named Winners of 2018 Regional Scholastic Art & Writing Awards
Miami-Dade County Public Schools' Division of Academics, Visual and Performing Arts Education Office and the Rubell Family Collection will recognize 260 regional student winners of the 2018 Scholastic Art & Writing Awards on Saturday, January 27, 2018, from 12 to 4 p.m. at the Rubell Family Collection, 95 N.W. 29th St., Miami, FL 33127.
All award recipients will be recognized with either a Gold or Silver Key, honorable mention or the "American Vision Nominee" award. Their teachers also will be recognized for their outstanding and inspirational support of these award winners.
Presented by the nonprofit Alliance for Young Artists & Writers, the Scholastic Art & Writing Awards are the nation's longest-running and most prestigious scholarship and recognition initiative for creative teens in grades 7–12. This program year, 330,000 visual artworks and writing samples in 29 categories, including architecture, painting, flash fiction, poetry, printmaking, video game design, and more, were submitted to over 100 regional programs across the country.
The National Gold medalists will be announced in March and will be honored during a special awards ceremony at the world-famous Carnegie Hall in New York City in June. These students will be eligible for additional opportunities, such as inclusion in the Art.Write.Now.Tour traveling exhibition and The Best Teen Writing anthology. National Medalist poets will be considered for the National Student Poets Program, the nation's highest honor.
A complete list of the 2018 awards recipients can be found at www.dadearteducators.org/.
The Awards have fostered creativity and talent since 1923 for millions of students and feature a notable list of alumni recipients including: Andy Warhol, Richard Avedon, Truman Capote, and Sylvia Plath; and more recently, Stephen King, Richard Linklater, Zac Posen and Lena Dunham.
For additional information, please contact: Mabel Morales, District Supervisor, Visual Arts, at 305-995-1930 or mmorales14@dadeschools.net; or Alina Rodriguez, Curriculum Support Specialist, Visual Arts, at 305-995-1965 or alinarodriguez@dadeschools.net.