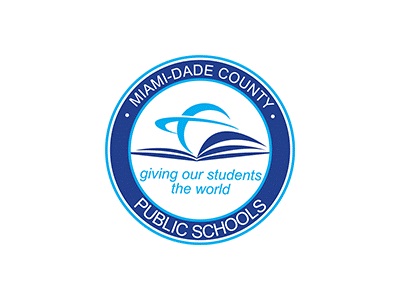 FOR IMMEDIATE RELEASE
Tuesday, January 30, 2018
CONTACT: Daisy Gonzalez-Diego
Miami-Dade County Public Schools
305-995-2060
Helping Homeless Youth: M-DCPS Project UP-START Receives Donation from BB&T Bank
BB&T Bank awarded Miami-Dade County Public Schools' (M-DCPS) Project UP-START $50,000 to serve students and families who are living in homeless situations. Partnerships with the private sector, such as this one, reinforce the District's ability to provide necessary services to students, ensuring that they succeed both inside and outside the classroom.
Project UP-START supports the academic achievement of students whose housing is unstable through immediate assistance with school enrollment, transportation, free lunch, and case management. Additionally, Project UP-START seeks to improve students' success by working hand-in-hand with school-based staff and administrators as well as community partners.
During the 2016-2017 school year, Project UP-START identified and served more than 8,000 students who were homeless, including wrap-around services for approximately 270 unaccompanied homeless youth, living by themselves without a parent or a guardian.
Project UP-START will use the donated funds in three different areas, particularly to help unaccompanied homeless youth, as they experience difficult circumstances in their lives. First, funds will be utilized to address any obstacles preventing the students from being able to access their education, such as bus passes or other assistance with transportation. Second, funds will be used to assist with housing. Project UP-START will also assist with educational needs in terms of paying for needed fees.
With iCount Miami 2018 running through January 31, 2018, the BB&T donation comes at a crucial time as the District looks to more accurately identify youth in Miami-Dade County who may be experiencing homelessness on their own and in turn create additional services for them.
iCount Miami is a survey conducted to assess the number of youth in the county ages 13 to 24 who are without a place to call home due to running away, being kicked out or pressured to leave, or for any other reason. For more information about iCount Miami 2018, please visit: http://www.icountmiami.com/
Resources for those living in housing that is not fixed, regular, or adequate while attending M-DCPS, may be obtained by contacting Project UP-START: 305-995-7558 or email projectupstart@dadeschools.net.
For more information about Project UP-START, please visit website:
http://studentservices.dadeschools.net/PROJECTUPSTART/
For the most up-to-date information, please download the Dadeschools mobile app on your iPhone or Android device. Follow us on Twitter @mdcps and @miamisup and on Facebook at MiamiSchools and AlbertoCarvalho.