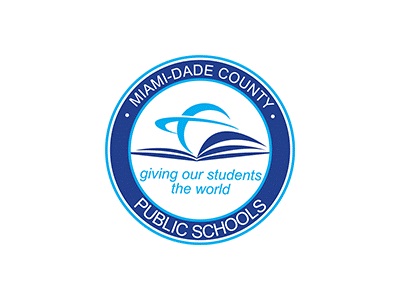 FOR IMMEDIATE RELEASE
Wednesday, February 14, 2018
CONTACT: Daisy Gonzalez-Diego
Miami-Dade County Public Schools
305-995-2060
Miami-Dade County Public Schools Stands with Broward Tomorrow Will be a Regular School Day at M-DCPS
In the wake of the horrific shooting today at Marjory Stoneman Douglas High School in Parkland, the School Board and the entire Miami-Dade County Public Schools (M-DCPS) family feel tremendous empathy for our neighbors in Broward County. Although it is impossible to prepare emotionally for this sort of tragedy, we hope that our friends in Broward find comfort in those of us who can offer support. M-DCPS has offered Broward County Public Schools the assistance of the District's crisis counselors.
M-DCPS will have a regular school day tomorrow. Miami-Dade Schools Police is collaborating with other local law enforcement agencies and will have increased police presence around schools. Counselors will be available to help students and staff. Additionally, students will be given the opportunity to express their feelings during the school day.
As always, the safety and well-being of students and staff are of the utmost importance. Everyone is reminded to report any suspicious activity by calling either 305-995-COPS (2677) or 305-471-TIPS (8477). Remember, if you See Something, Say Something.
To listen to Miami-Dade Superintendent Alberto M. Carvalho's comments, please click here.
For the most up-to-date information, please download the Dadeschools mobile app on your iPhone or Android device. Follow us on Twitter @mdcps and @miamisup and on Facebook at MiamiSchools and AlbertoCarvalho.