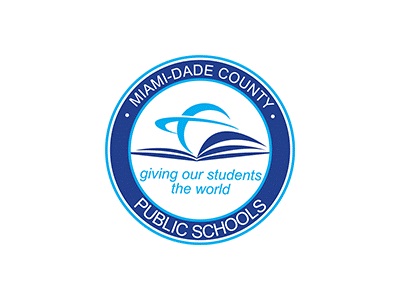 FOR IMMEDIATE RELEASE
Thursday, March 22, 2018
CONTACT: Daisy Gonzalez-Diego
Miami-Dade County Public Schools
305-995-2060
School Board Approves $6.7 Million for GOB Project SBE Goals Met or Exceeded
The Miami-Dade School Board approved the awarding of a construction contract to Link Construction Group, Inc., for a General Obligation Bond (GOB) project at its regular monthly meeting yesterday.  Voters overwhelmingly approved the GOB in 2012 to renovate, remodel and replace schools; expand student capacity; enhance safety; and provide technology upgrades. The project awarded for construction, was the following: 
Ruth K. Broad/Bay Harbor K-8 Center - Scope of work includes: a new 396-student-station, three story classroom building comprising 15 classrooms, one open collaboration classroom, two staff offices, one elevator, four student bathrooms, two staff bathrooms, custodial service closet, electrical and mechanical rooms and covered walkway connections.  The classrooms will be located on two floors elevated above a new open basketball court on the ground floor to include bleachers, scoreboard, and related sitework, landscaping, drainage and irrigation systems and miscellaneous upgrades throughout.
Project allocation - $6.7 million Expected Completion – July 2019
Total Sub-Consultant Small Business Enterprise participation is 30.6 Percent and local workforce utilization will be 20 percent within a 10-mile radius for construction.
To learn more about School Board referendum project progress, visit http://gobprogress.com.  
For the most up-to-date information, please download the Dadeschools mobile app to your iPhone or Android device.  Follow us on Twitter @mdcps and @miamisup and on Facebook at MiamiSchools and AlbertoCarvalho.