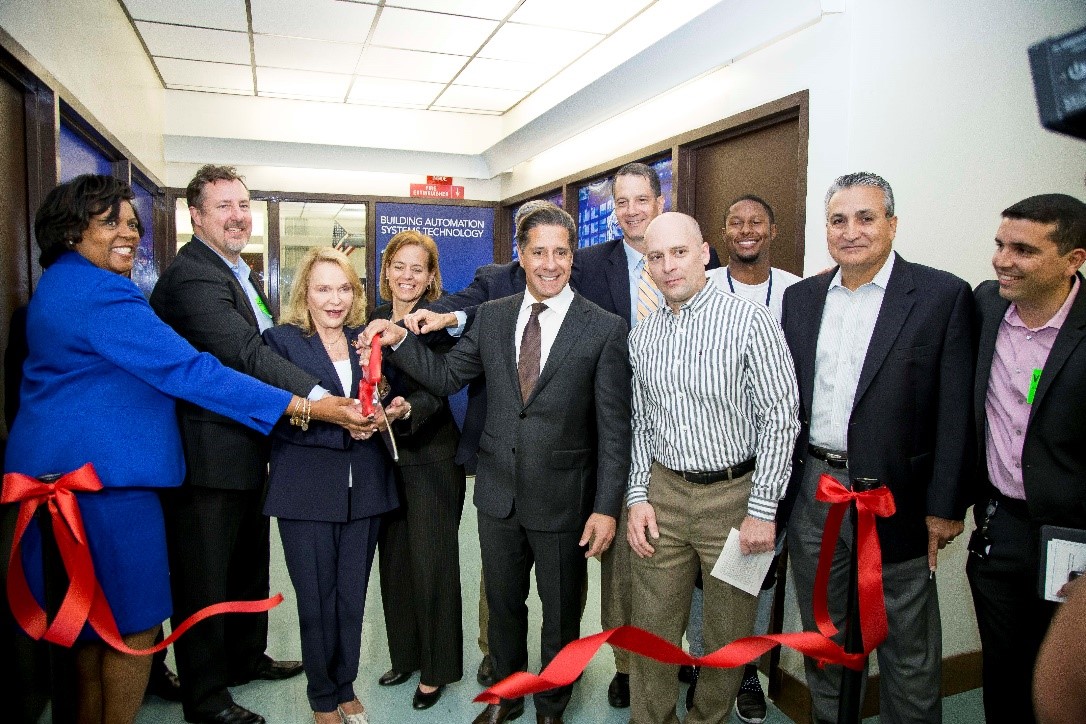 FOR IMMEDIATE RELEASE
Thursday, April 12, 2018
CONTACT: Daisy Gonzalez-Diego
Miami-Dade County Public Schools
305-995-2060
M-DCPS, Siemens Launch New 'First of Its Kind' Hi-Tech Building Automation Systems Program
This morning, Miami-Dade County Public Schools (M-DCPS) partnering with the Siemens Building Technologies Division, unveiled a state-of-the-art "Building Automation Systems" laboratory for teaching the technology to both high school and adult students.  Building automation is the computer-based, centralized control system installed in buildings that monitors and controls mechanical and electrical equipment such as heating, ventilation and air conditioning, lighting and other systems through a building management system or building automation system. 
Technicians for this new and exciting field are much in demand with some 49,000 job openings available in the U.S.; more than 600 jobs in Miami-Dade. 
Students got right to work taking advantage of the state-of-the-art facility
For the most up-to-date information, please download the Dadeschools mobile app to your iPhone or Android device.  Follow us on Twitter @mdcps and @miamisup and on Facebook at MiamiSchools and AlbertoCarvalho.
PHOTO CAPTION: From left to right: Valtena Brown, Deputy Superintendent M-DCPS; Steve Hoiberg, Director of Sustainability Education, Global Higher Education Market Manager; School Board Chair Perla Tabares Hantman; Lourdes Diaz, Principal at Miami Lakes Tech; Schools Superintendent Alberto M. Carvalho; Gregg Eaton, Siemens; Brian Lovell, President of Association of Controls Professionals; Justin Haynes, student at Georgia Piedmont Technical College; Hector Samario, City Infrastructure Executive and Bryam Quinceno, Siemens