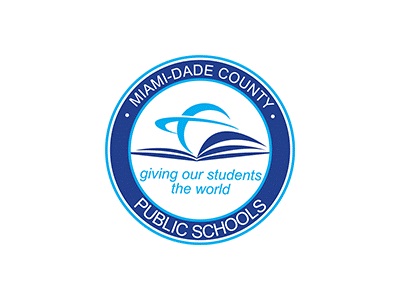 FOR IMMEDIATE RELEASE
Friday, April 20, 2018
CONTACT: Daisy Gonzalez-Diego
Miami-Dade County Public Schools
305-995-2060
North Beach Elementary Headed to Odyssey of the Mind World Finals
Six students from North Beach Elementary School used their creativity and teamwork to defy the odds to win the State Championship and clinch a spot in the 39th Odyssey of the Mind World Finals being held May 23-26, 2018 at Iowa State University.
Billed as the largest creative problem-solving program in the world, Odyssey of the Mind circulates five long-term problems or prompts each year to participating schools throughout the U.S. and more than 20 countries.
The NBE team – comprised of 5th grader Alexia Karpawich, 4th graders Madeline Benitez, Drea Buchman, Emilia Moritz, and the brother-sister duo of Max and Ellie Feldman, 4th and 3rd grade, respectively, and their fantastic teacher, Jeanie Temeyer – chose the problem, "A Stellar Hangout." The team's journey began with the creation of a laugh-out- loud (LOL) script satirizing today's use of social media. They created their own props, costumes and a futuristic food truck, which is the focal point of their Stellar Hangout.
At the state competition, NBE competed against 21 schools and took first place to become state champions. They are the only team from the Tropical Region (schools in Miami-Dade and Monroe counties) to secure a spot in the World Finals.
NBE is an International Baccalaureate school under the leadership of principal, Dr. Alice Quarles, and supports thoughtful learning through risk-taking and collaboration.
Odyssey of the Mind is an international non-profit organization that develops and encourages problem-solving skills for students from elementary through high school. Odyssey problems have challenged students to design mechanical dinosaurs, invent new factory machinery, build working vehicles, write a new chapter to Moby Dick, put a twist on classic artworks, turn Pandora's Box into a video game, and so much more.
For more information about Odyssey of the Mind, please visit www.odysseyofthemind.com.