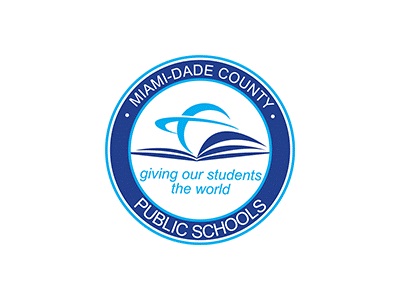 FOR IMMEDIATE RELEASE
Wednesday, April 25, 2018
CONTACT: Daisy Gonzalez-Diego
Miami-Dade County Public Schools
305-995-2060
School Board Approves GOB Projects, SBE Goals Met or Exceeded
At its regular monthly meeting today, the Miami-Dade School Board approved: 1) the commissioning of Rodriguez Architects, Inc., as Architect/Engineer of Record for a General Obligation Bond (GOB) renovation project at Pinecrest Elementary School, with a total investment value of $3.3 million; and 2) the commissioning of Zyscovich, Inc. as Architect/Engineer of Record for the design of the K-5 portion of a new K-8 in Doral, a $15.6 million project partly funded from GOB.  
Pinecrest Elementary School - The scope of work includes: window and door replacement; ceiling, lighting and flooring improvements; restroom renovations including plumbing improvements; interior cabinetry; and selective interior and exterior painting.
New K-8 in Doral (Phase 1 – K-5) – The scope of work includes design of a two-story building that will accommodate up to 750 student stations in grades K-5. This is the first phase of the new K-8.
Voters overwhelmingly approved the GOB in 2012 to renovate, remodel and replace schools; expand student capacity; enhance safety; and provide technology upgrades.
To learn more about School Board referendum project progress, visit http://gobprogress.com.  
For the most up-to-date information, please download the Dadeschools mobile app to your iPhone or Android device.  Follow us on Twitter @mdcps and @miamisup and on Facebook at MiamiSchools and AlbertoCarvalho.