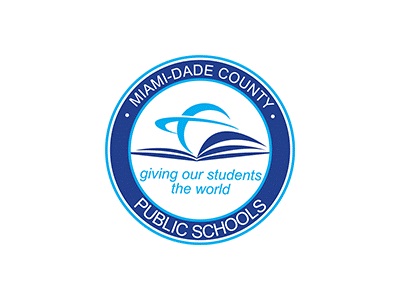 FOR IMMEDIATE RELEASE
Friday, May 25, 2018
CONTACT: Daisy Gonzalez-Diego
Miami-Dade County Public Schools
305-995-2060
M-DCPS Announces Impressive Third Grade Test Results
Miami-Dade County Public Schools (M-DCPS) Superintendent Alberto M. Carvalho was joined today by School Board members to announce some great news: M-DCPS third-grade students' scores on the Florida Standards Assessments (FSA) in English Language Arts (ELA) outperformed their counterparts statewide, both in terms of performance and growth.  Scores increased from 58 percent scoring at levels 3 or above in 2017 to 61 percent in 2018, compared to 57 percent for the state. This represents a three-percentage point gain for Miami-Dade from 2017, as compared to a loss of one percentage point statewide. Over the last two years, Miami-Dade has gained seven-percentage points, while the state has gained three-points.
District third graders scored higher and exhibited more growth than all other large districts in the state.
The percent of Miami-Dade third graders scoring in Level 1 decreased from 2017 to 2018 representing almost 300 additional students who were eligible for promotion this year.
"Miami-Dade County Public Schools third-grade students have raised the bar on reading achievement," said Superintendent Carvalho. "Our students and their teachers, with the backing of our extraordinary educational leaders and support personnel, continue to demonstrate the positive outcomes of focused learning, exceptional instruction, academic rigor, and innovative programs. This is an unprecedented, historical accomplishment that the entire community can celebrate along with our students, teachers, employees and School Board."
The FSA ELA measures students' mastery of grade-level content as specified by the Florida Standards. The ELA assessments include reading and language components in Grades 3 through 10, a writing component in Grades 4 through 10, and a listening component in Grades 4 through 10. 
The reported scores include scale scores, which range from 240 to 360 and achievement levels, which range from 1 to 5.  Current Grade 3 students who score in Level 1 will have additional opportunities to demonstrate reading mastery as required by state statute for promotion to Grade 4. This includes the Grade 3 Reading Student Portfolio and alternative standardized reading assessments administered in the last two weeks of the school year and at the end of the summer reading camp.
Results for statewide standardized assessments in the remaining grade levels and content areas are scheduled to be released in early June. District and school summary reports are available online at http://www.fldoe.org/accountability/assessments/k-12-student-assessment/results/2018.stml. 
For the most up-to-date information, please download the Dadeschools mobile app to your iPhone or Android device.  Follow us on Twitter @mdcps and @miamisup and on Facebook at MiamiSchools and AlbertoCarvalho.