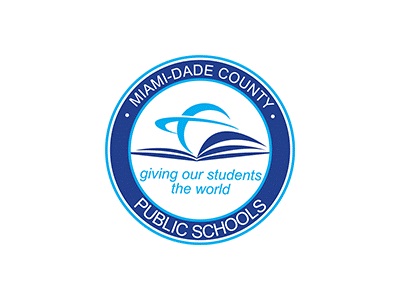 FOR IMMEDIATE RELEASE
Thursday, June 14, 2018
CONTACT: Daisy Gonzalez-Diego
Miami-Dade County Public Schools
305-995-2060
Don't Wait! Space Still Available for VPK Fall Enrollment!
Parents who are still looking for an early childhood or voluntary prekindergarten program for children ages 3 - 4 years old for the 2018-2019 school year, can still find space available. They may contact their neighborhood school or the Department of Early Childhood Programs for available spots in the following programs:

Florida's Voluntary Prekindergarten Education Program (VPK): VPK, a free program that prepares four-year-old children for kindergarten and beyond, is available in more than 180 schools countywide. Children must be 4 years old on or before September 1, 2018 to enroll. Parents should inquire at their home/ neighborhood school or call 305-995-7632 for more information.


Head Start Program: This federally-funded, comprehensive, child development program serves children from low-income families who will be 3 to 5 years old by September 1, 2018. Children with disabilities are included in the program and receive a full range of developmental services.
Families can apply by visiting any of the 34 Miami-Dade Head Start sites across the county and completing an application. A list of the participating schools is available by visiting the Head Start website at headstart.dadeschools.net.

Inclusion/Reverse Mainstream Program: General education students are needed for Pre-K special education inclusion and reverse mainstream programs across the District. This program offers a free, full-day opportunity for qualifying students. Students must be 3 - 4 years old by September 1, 2018 and must have age-appropriate language and social skills. Parents should call the Pre-K Special Education office at 305-271-5701 to identify programs near their homes.
About Miami-Dade County Public Schools Department of Early Childhood Programs
Miami-Dade County Public Schools Department of Early Childhood Programs is committed to providing high quality comprehensive services and programs to prepare young children for life-long learning. The Department of Early Childhood Programs offers a variety of early education and voluntary pre-kindergarten programs county-wide. For more information, please visit www.earlychildhood.dadeschools.net or call (305) 995-7632.
For the most up-to-date information, please download the Dadeschools mobile app to your iPhone or Android device. Follow us on Twitter @mdcps and @miamisup and on Facebook at MiamiSchools and AlbertoCarvalho