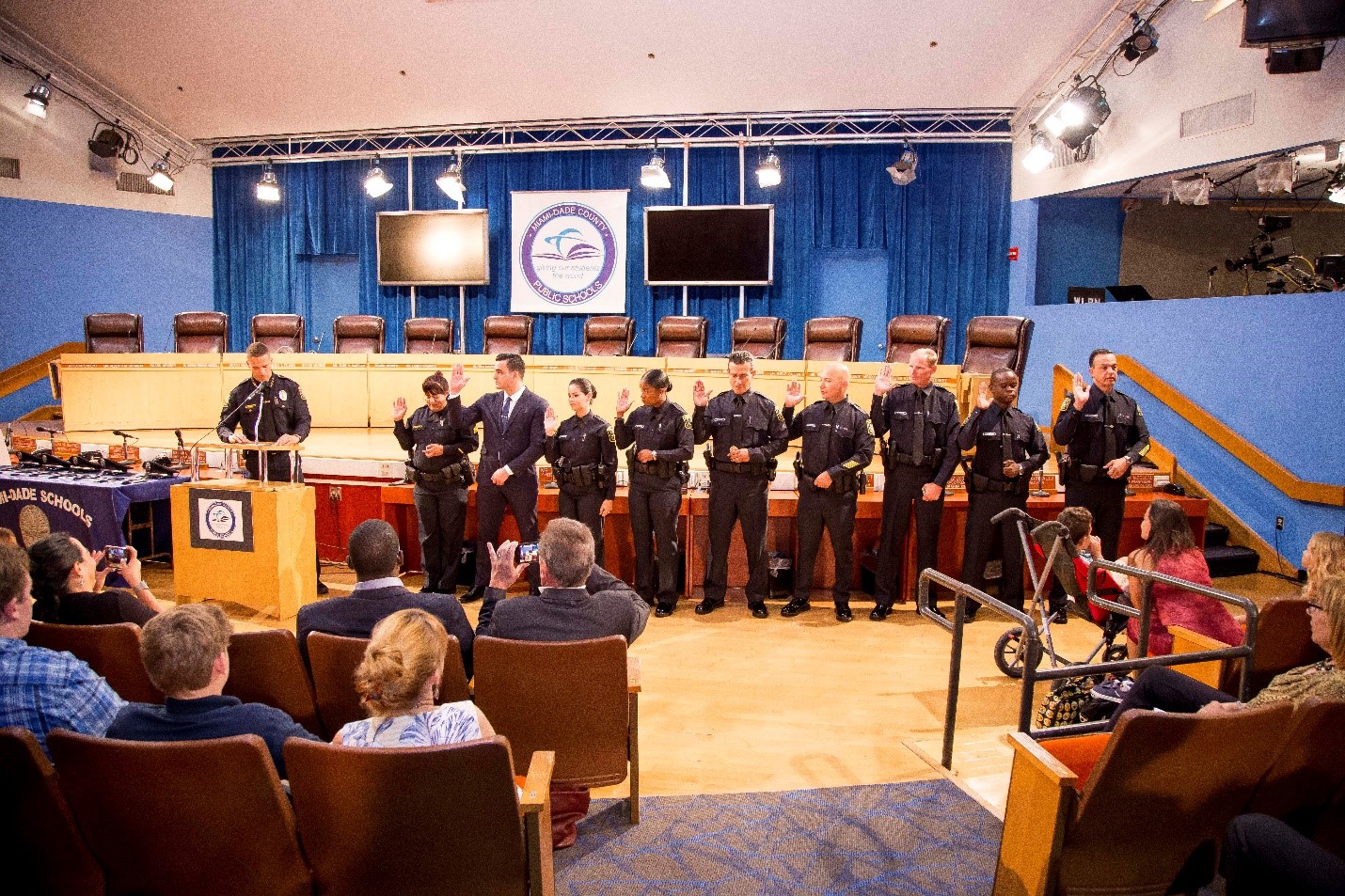 FOR IMMEDIATE RELEASE
Tuesday, July 3, 2018
CONTACT: Daisy Gonzalez-Diego
Miami-Dade County Public Schools
305-995-2060
Miami-Dade Schools Police Department (M-DSPD) Swears in New Officers
Miami-Dade County Public Schools (M-DCPS) Superintendent Alberto M. Carvalho joined School Board members Dr. Lawrence S. Feldman and Mari Tere Rojas, M-DSPD Chief Edwin Lopez, new M-DSPD officers and their friends and family in a swearing-in ceremony for nine new M-DSPD police officers. This is the first swearing-in ceremony since the passing, by the Florida Legislature, of SB 7026 also known as the "Marjory Stoneman Douglas High School Public Safety Act."
Among the new officers hired are a former M-DCPS art teacher of 15 years, a former Florida Highway Patrol trooper and former and/or retired officers from the Hialeah, Biscayne Park, Miami-Dade and City of Miami police departments. The District intends to have at least one officer at every school for the 2018-19 school year.
Officer Pedro Bourdeau's Mother pins on his M-DSPD badge.