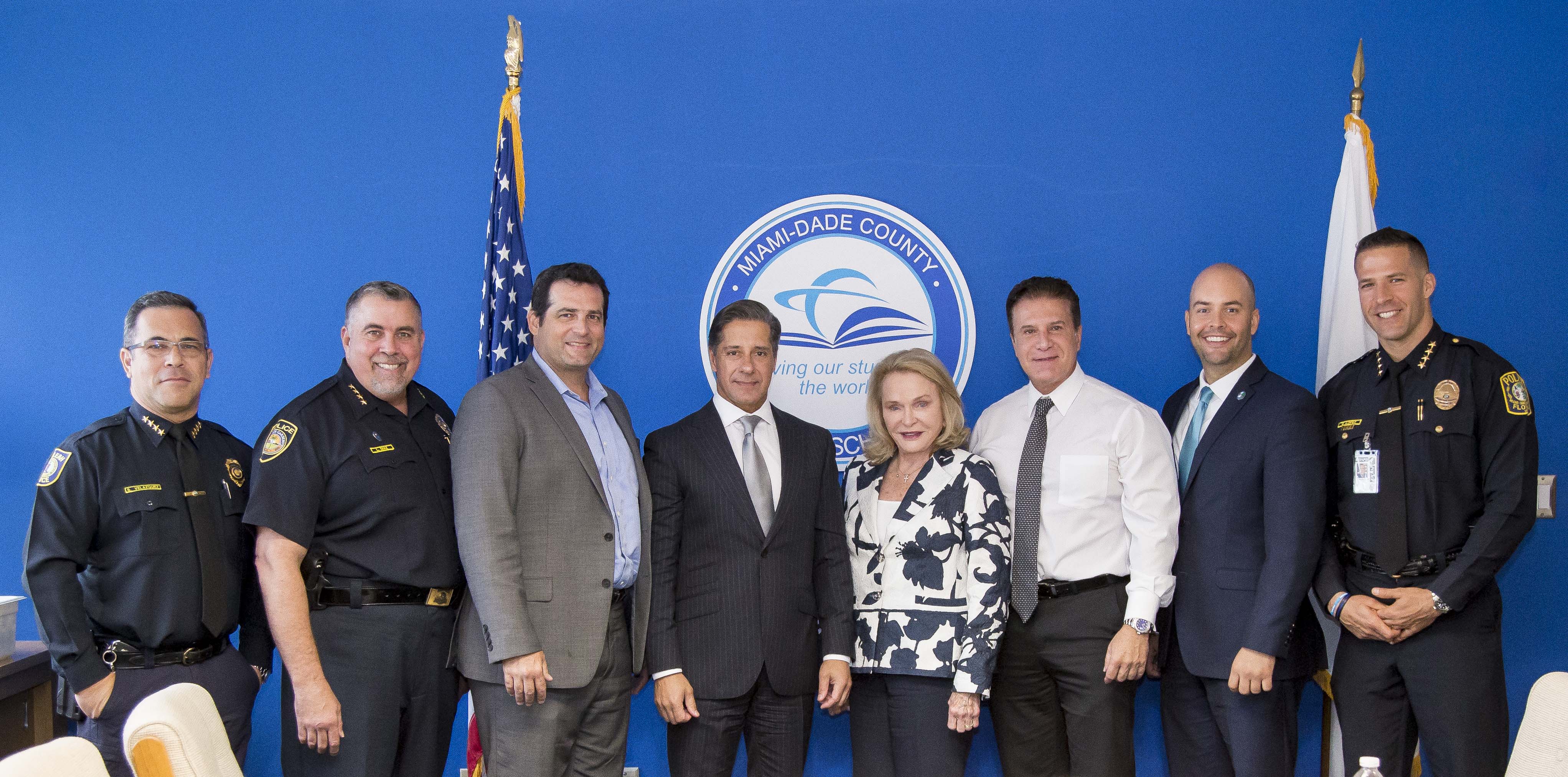 FOR IMMEDIATE RELEASE
Wednesday, August 1, 2018
CONTACT: Daisy Gonzalez-Diego
Miami-Dade County Public Schools
305-995-2060
M-DCPS Reaches Agreements with Three More Cities for Additional Law Enforcement Presence at Schools
This morning, Miami-Dade County Public Schools (M-DCPS) reached agreements with the cities of Hialeah, Hialeah Gardens and Miami Lakes to provide additional sworn police officers to the schools in these cities.

M-DCPS has police officers assigned to traditional middle and high schools. These agreements, along with previous MOU signed with other municipalities, will assist the District in ensuring that there is a sworn law enforcement presence at all district schools beginning on opening day.
The MOU will provide guidelines as to the roles and responsibilities of the municipal police departments and the Miami-Dade Schools Police Department regarding the cities' placement of school-based law enforcement officers (or SBLEOs) at Miami-Dade's public schools.

For the most up-to-date information, please download the Dadeschools mobile app to your iPhone or Android device. Follow us on Twitter @mdcps and @miamisup and on Facebook at MiamiSchools and AlbertoCarvalho.
PHOTO CAPTION: From left to right: Hialeah Police Chief Sergio Velasquez, Hialeah Gardens Police Chief Luis Diaz, Hialeah Gardens Mayor Yioset De La Cruz, Schools Superintendent Alberto M. Carvalho, School Board Chair Perla Tabares Hantman, Hialeah Mayor Carlos Hernandez, Miami Lakes Mayor Manny Cid and Miami-Dade Schools Police Chief Edwin Lopez