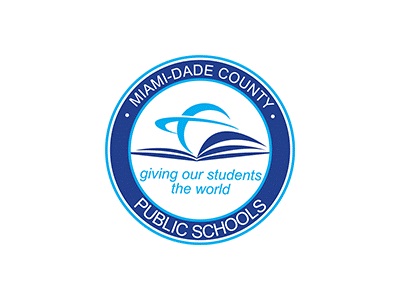 FOR IMMEDIATE RELEASE
Wednesday, December 19, 2018
CONTACT: Daisy Gonzalez-Diego
Miami-Dade County Public Schools
305-995-2060
School Board Approves Contracts for Two GOB Projects Valued at $9 Million, Small Business Enterprise Goals Met or Exceeded
During today's monthly meeting, the Miami-Dade School Board approved the commissioning of M. C. Harry & Associates, Inc. (MCH) as Architect/Engineer (A/E) of Record for the General Obligation Bond (GOB)-funded classroom addition and renovations at Shenandoah Middle School. Pursuant to Florida Statute, this allows the Board to reuse existing plans from a prior MCH project: Benjamin Franklin K-8 Center, providing cost efficiencies, with expedited design and construction duration to meet an aggressive schedule, and occupancy by August 2020.
Additionally, Florida Lemark Corporation was awarded the construction for the GOB-funded classroom addition project at Citrus Grove Elementary School.
Voters overwhelmingly approved the GOB in 2012 to renovate, remodel and replace schools; expand student capacity; enhance safety; and provide technology upgrades. Following are the details of the projects:
Shenandoah Middle School – Scope of work includes: demolition of five existing portables and one primary playground area (with equipment); restoration of site to receive the new classroom building; construction of a new one-story, approximately 7,994 gross total square feet building with seven upper academy classrooms with 154 student stations capacity, one administrative office, male and female group toilets, a custodial service closet and storage room; a new physical education shelter; an addition of 18 new parking spaces; covered walkways as required; incidental restoration of landscaping and existing courtyard pavers; and façade treatment of new classroom building addition to complement the recently renovated Building 01.
Total project allocation - $3.3 million Completion – August 2020

Total Sub-Consultant Small Business Enterprise Participation (Architect): 40 percent
Citrus Grove Middle School – Scope of work includes: a new building comprised of eight primary classrooms and restrooms, four intermediate classrooms and restrooms, female and male group restrooms, one custodian service closet, one supplemental instruction area, resurfacing of existing parking lot, new sidewalks, miscellaneous sodding and drainage improvements to existing grounds and other miscellaneous upgrades throughout.

Total project allocation - $5.7 million Completion – January 2020

Total Sub-Contractor Small Business Enterprise Participation: 15.92 percent
Total Sub-Contractor Minority/ Women Business Enterprise Participation : 13.59 percent
To learn more about School Board referendum project progress, visit http://gobprogress.com.
For the most up-to-date information, please download the Dadeschools mobile app to your iPhone or Android device. Follow us on Twitter @mdcpscapital @mdcps and @miamisup and on Facebook at MiamiSchools and AlbertoCarvalho.