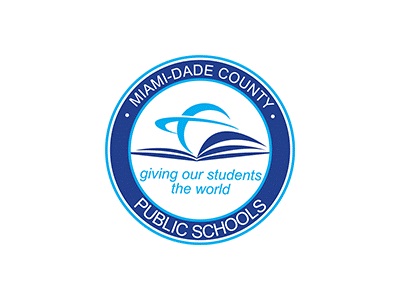 FOR IMMEDIATE RELEASE
Thursday, December 20, 2018
CONTACT: Daisy Gonzalez-Diego
Miami-Dade County Public Schools
305-995-2060
M-DCPS Adopts New Code of Student Conduct
At its November 20, 2018 meeting, the School Board of Miami-Dade County adopted the newly revised Code of Student Conduct (COSC) which is aligned to recent local, state, and federal mandates with an emphasis on promoting a safe learning environment to ensure academic success.
The COSC sets the standards of conduct expected of students in a purposeful safe learning environment in which the principles of care, courtesy and respect for the rights of others is valued. 
It is important that parents/guardians, along with their children, teachers, staff and school site administrators take the time to review the COSC.  Some of the substantive revisions include:
| | |
| --- | --- |
| ·   Scope of Authority | ·  Zero Tolerance Policy |
| ·   Values Matter Recognition | ·  Assignment to an Alternative Education Setting |
| ·   Behaviors and Range of Corrective Strategies | ·  Denial of Participating in Social and/or Extracurricular Activities |
| ·   Bullying & Harassment | ·  Denial of Bus Privileges |
| ·   Off-Campus Conduct | ·  Manifestation Determination Procedures |
| ·   Threat of Violence | ·  Mental Health Services |
| ·   Under the Influence | ·  New Glossary Terms |
| ·   Use of Technology and Computer-Related Offenses |   |
It should also be noted that threats and other behaviors committed on or off the school campus may be violations of the COSC and may also be violations of Florida law. These violations may result in disciplinary actions imposed by local law enforcement authorities, in addition to those of the school/district.  
Beginning January 7, 2019, parents/guardians, students, teachers, school site administrators can access the COSC by visiting
http://ehandbooks.dadeschools.net/policies/90/index.htm
.  In addition, schools will be sending all parents/guardians a letter regarding the newly adopted COSC along with a copy of the Acknowledgement of Receipt and Review.
For the most up-to-date information, please download the Dadeschools mobile app to your iPhone or Android device.  Follow us on Twitter @mdcps and @miamisup and on Facebook at MiamiSchools and AlbertoCarvalho.