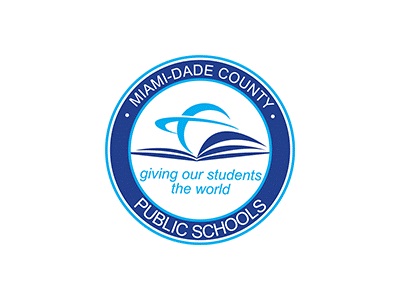 FOR IMMEDIATE RELEASE
Monday, January 14, 2019
CONTACT: Daisy Gonzalez-Diego
Miami-Dade County Public Schools
305-995-2060
School Board Approves Historic Contracts with Teachers, Police Officers
During a special meeting this morning, the Miami-Dade School Board approved contracts with the United Teachers of Dade (UTD) and the Fraternal Order of Police (FOP). The contracts honor the District's commitment to its educators with a historic compensation package and recognize the increased responsibilities police officers face.
Eligible full-time instructional personnel, as defined by Section 1012.01, Florida Statutes, will receive:
• A retirement-accruing supplement from referendum funds that ranges from 12.5 to 22.75 percent. The first five percentage points will be effective January 1, 2019, and the full supplement amount effective July 1, 2019.
• A recurring salary adjustment averaging one percent to their base salary for the 2018-2019 school year.
Eligible part-time instructional personnel and substitutes will receive a referendum-funded hourly premium of eight percent effective July 1, 2019 and all school support personnel not eligible under the referendum will receive a salary adjustment of three percent, retroactive to July 1, 2018.
Miami-Dade Schools Police Department (M-DSPD) employees will receive a salary adjustment and a retirement-accruing supplement that will make Miami-Dade County Public Schools' annual salaries for police officers competitive with neighboring municipalities.
Both agreements were made possible by funds raised by the voter-endorsed Secure Our Future referendum and will enhance education and security in Miami-Dade's public schools.
Additionally, increased insurance costs for employees and their dependents in 2019 will be absorbed by the School Board, and a free insurance option continues to be available to all employees.
For the most up-to-date information, please download the Dadeschools mobile app to your iPhone or Android device. Follow us on Twitter @mdcps and @miamisup and on Facebook at MiamiSchools and AlbertoCarvalho.