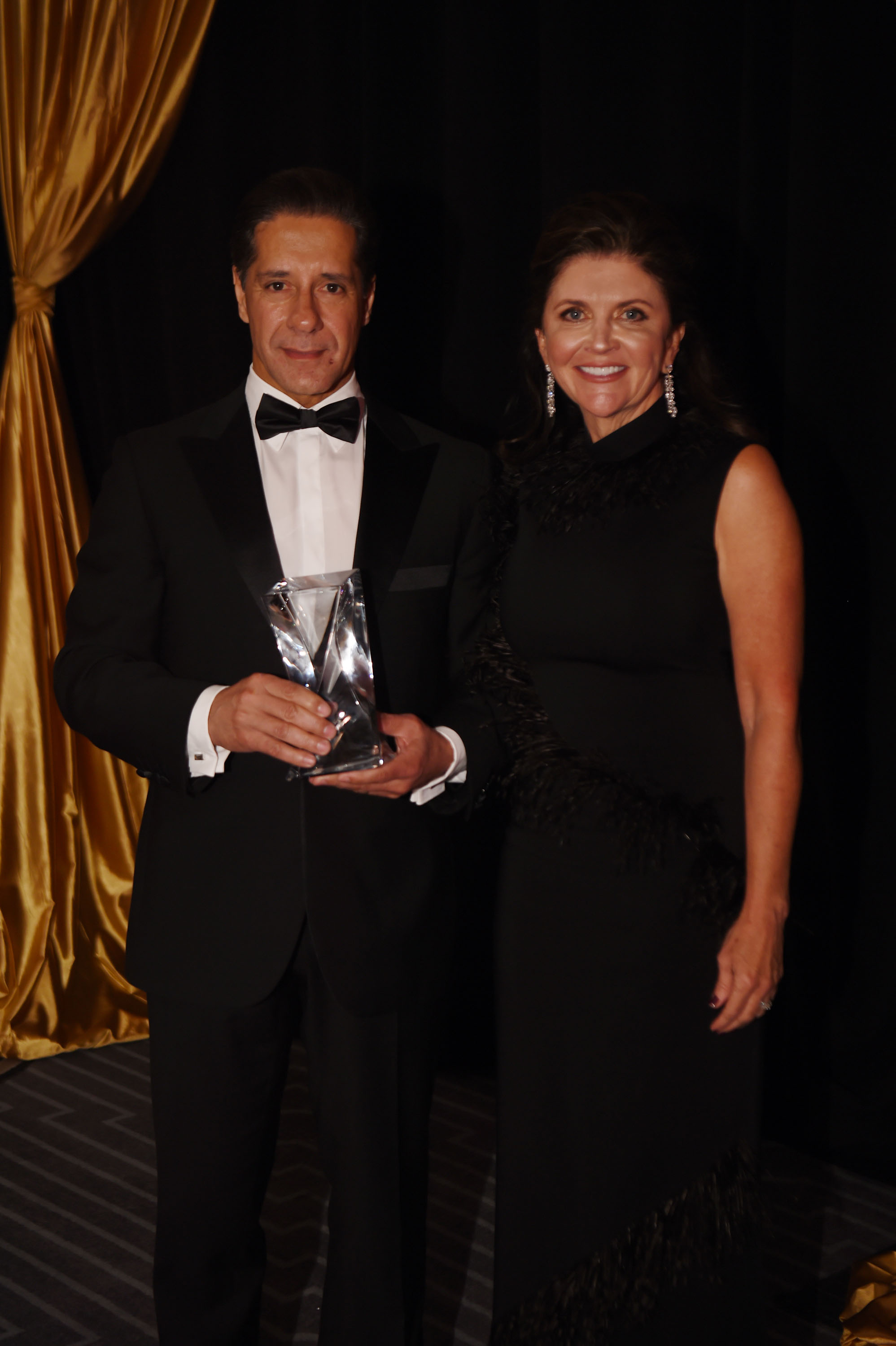 FOR IMMEDIATE RELEASE
Monday, February 11, 2019
CONTACT: Daisy Gonzalez-Diego
Miami-Dade County Public Schools
305-995-2060
Superintendent Alberto M. Carvalho Receives Miami City Ballet's Chairman's Award for Leadership in Arts Education
Schools Superintendent Alberto M. Carvalho was awarded the Miami City Ballet's (MCB) Chairman's Award for Leadership in Arts Education, at the 2019 MCB Gala held at Miami Beach's Fontainebleau Hotel on Saturday.  MCB Board Chair Kristi Jernigan introduced the Superintendent and presented him with the award.   
"Miami City Ballet has given a leg up to the youth of our community by showing them what classical dance is all about -- even giving them a taste of what it is like to be a dancer -- through challenging workshops and dynamic programs," said Superintendent Carvalho. "Since I began as Superintendent, we have forged partnerships to provide arts experiences for students."
MCB has collaborated with Miami-Dade County Public Schools (M-DCPS) as program innovators to share the ballet experience with kids who might not experience it otherwise.  MCB's Ballet Bus picks up students at nine traditional M-DCPS schools and in 14 schools altogether, for classes as well as the opportunity for extended scholarships.  Ballet for Young People presents performances on school days at the Adrienne Arsht Center and other community venues at no cost. The Explore Dance program provides sequential learning in dance, again at no cost to schools, dazzling students either after school or, in a unique version, during school emphasizing the all-important STEM courses of Science, Technology, Engineering and Math through an artistic combination with ballet, adding an A for "arts" to STEM and giving it some STEAM!
The 2019 MCB Gala is affectionately known as the "gala with the very best dancers on the dance floor," and proceeds support MCB's work both onstage, and in the community, bringing the magic of the live performing arts to people from all walks of life.
Superintendent Carvalho has been at the helm of Miami-Dade County Public Schools since 2008, during which time the district has experienced record student achievement and graduation rates, received national honors including the Broad Prize for Urban Education, and achieved national accreditation, the largest school district to do so.  Superintendent Carvalho was honored as the 2014 National Superintendent of the Year and last year received the Green-Garner Award from the Council of the Great City Schools as the National Urban Superintendent of the Year.
For the most up-to-date information, please download the Dadeschools mobile app to your iPhone or Android device.  Follow us on Twitter @mdcps and @miamisup and on Facebook at MiamiSchools and AlbertoCarvalho.
Photo Caption: Superintendent Alberto M. Carvalho and MCB Board Chair Kristi Jernigan
Photo Credit: Photos © World Red Eye