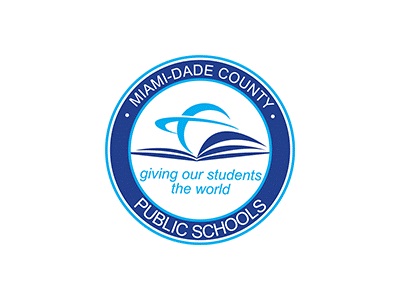 FOR IMMEDIATE RELEASE
Monday, February 11, 2019
CONTACT: Daisy Gonzalez-Diego
Miami-Dade County Public Schools
305-995-2060
Hoax Threat to M-DCPS School Results in Arrests
Two Southwood Middle School students were arrested on Sunday after posting a hoax threat on social media. The arrests were the culmination of an investigation by Miami-Dade Schools Police Department (M-DSPD) and the Miami-Dade County Police Department. Miami-Dade County Public Schools (M-DCPS) has received nearly 60 threats so far this school year. To date, 12 M-DCPS students have been arrested for making threats to schools through social media or verbal/written communications. 
These hoax threats disrupt the schools' educational environment and interfere with police officers' ability to protect schools from real dangers; drain law enforcement resources; cost taxpayers' money; and increase stress levels, anxiety and absenteeism.
"Recent arrests of students for hoax social media threats demonstrate clearly and unequivocally that Miami-Dade County Public Schools has a zero-tolerance policy related to this type of activity," said Schools Superintendent Alberto M. Carvalho. "Parents and students must understand that any threat – real or fabricated – to schools and students is a serious matter. It is unacceptable and those involved in such activity will be prosecuted. Prank and hoax threats made against a school are counterproductive to the life-saving work of law enforcement and compromise the safety of everyone." 
This week, as South Florida remembers the lives lost in the Marjory Stoneman Douglas High School tragedy a year ago, school districts are pleading with parents to speak to their children about the seriousness of written and verbal communications and the consequences that may result from irresponsible and possibly criminal behavior. 
 "Miami-Dade Schools Police Department takes every threat seriously," said Schools Police Chief Edwin Lopez. "We work closely with other law enforcement agencies to investigate each one. Any and all threats will be thoroughly investigated, and perpetrators will be prosecuted to the full extent of the law. Parents and students need to know that even a prank threat against a school or public place is considered a federal crime. It can lead to an arrest and a felony record. This is not something worth risking your freedom and your future over." 
Arrests obviously have a lasting impact on students' futures. A federal charge could be included, which carries a maximum sentence of five years in prison. Even if federal charges are not warranted, state charges may be considered.

Even with all the precautions in place, we remind the community that vigilance continues to be the most effective way to prevent dangerous situations. Through the See Something, Say Something initiative, anyone who witnesses suspicious activity is encouraged to call 305-995-COPS or contact the Federal Bureau of Investigations (FBI) via tips.fbi.gov or via phone (1-800-CALL-FBI). 
For the most up-to-date information, please download the Dadeschools mobile app to your iPhone or Android device.  Follow us on Twitter @mdcps and @miamisup and on Facebook at MiamiSchools and AlbertoCarvalho