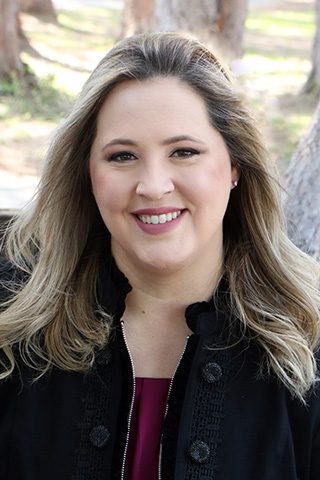 FOR IMMEDIATE RELEASE
Monday, April 8, 2019
CONTACT: Daisy Gonzalez-Diego
Miami-Dade County Public Schools
305-995-2060
Inspirational M-DCPS Teacher Receives National Award for Transforming Lives
Jennifer Jimenez, a music teacher at South Miami Senior High, has been named one of only six winners in the nation of the 2019 Kennedy Center/Stephen Sondheim Inspirational Teacher Awards. These awards spotlight some of the country's most inspirational teachers and recognize them for their contributions.
The awards, which spotlight the extraordinary impact teachers have on students' lives, celebrate the teaching profession and the important role of teachers in society, and seek to inspire others to pursue this noble profession.

Nominated by former students they once taught, their stories exemplify the power one teacher has to inspire others and transform lives. Jimenez was selected from a pool of nominations received through the Kennedy Center's website. She received a $10,000 cash prize and she was honored at the Center along with the former student she inspired, Jackeline Zelaya.
Zelaya credits Jimenez with teaching her to "breathe" not only to master the flute, but through the many episodes of her young life including Zelaya's trying to survive a toxic household when barely a teenager and suffering from a collapsed lung years later.
Created nine years through the generous support of Myrna and Freddie Gershon, this year's award will be the final one for this series of grants, which to date have provided 81 awards totaling $810,000.
Stephen Sondheim, a noted composer and lyricist, frequently attributes his success to the teachers in his life. Sondheim is the winner of the Special Tony Award for Lifetime Achievement in the Theatre and wrote the music and lyrics for Saturday Night, A Funny Thing Happened on the Way to the Forum, A Little Night Music and many others. In many people's lives there is at least one teacher who inspired and helped them to become who they are today. These teachers have one thing in common: each has overwhelmingly impacted their students' lives and encouraged them to reach their potential.
For the most up-to-date information please download the Dadeschools mobile app on your iPhone or Android device.  Follow us on Twitter @mdcps and @miamisup and on Facebook at MiamiSchools and AlbertoCarvalho