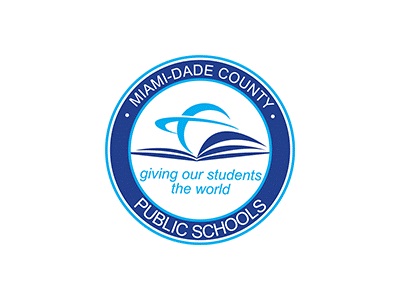 FOR IMMEDIATE RELEASE
Friday, April 19, 2019
CONTACT: Daisy Gonzalez-Diego
Miami-Dade County Public Schools
305-995-2060
Don't Miss Out! Magnet Application Period Reopens at Select Schools
Miami-Dade County Public Schools (M-DCPS) has opened its Magnet Off-Cycle Application period to provide another opportunity to families who were unable to secure a seat during the enrollment period that ran from this past October to January. Open Magnet seats in many innovative and exciting Magnet programs such as Digital Marketing, Forensic Science, Zoology, International Baccalaureate (IB) and Mobile App Development, just to name a few are still available at select schools. Openings are listed on the Magnet Off-Cycle website.
Interested parents must first download and fill out the Off-Cycle Magnet application, and then contact the school directly to confirm availability and registration information. Students must meet entrance/eligibility requirements for acceptance. Seats will be filled on a first-come, first-served basis. Accepting an Off-Cycle seat will not affect your wait-list status on your existing Magnet application.
More information and a full list of available Magnet programs can be found by visiting: http://applymagnet.org or calling 305-995-1922.
For the most up-to-date information, please download the Dadeschools mobile app to your iPhone or Android device. Follow us on Twitter @mdcps and @miamisup and on Facebook at MiamiSchools and AlbertoCarvalho.