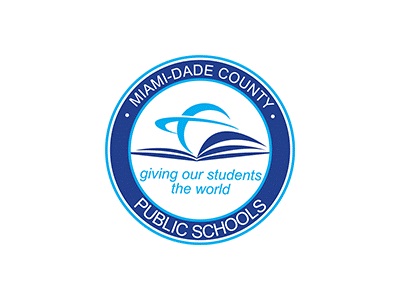 FOR IMMEDIATE RELEASE
Thursday, May 2, 2019
CONTACT: Daisy Gonzalez-Diego
Miami-Dade County Public Schools
305-995-2060
M-DCPS Once Again Achieves AdvancED Accreditation
Miami-Dade County Public Schools (M-DCPS) earned the distinction of accreditation by AdvancED for a second five-year term. AdvancED is a non-profit, non-partisan organization consisting of the largest community of education professionals in the world that conducts rigorous, on-site reviews of a variety of educational institutions and systems to ensure that all learners realize their full potential. M-DCPS is the largest school district in the nation to achieve this accreditation, which is based on a lengthy review process that analyzes the Index of Education Quality® (IEQ®) for the district. The IEQ® provides a holistic measure of an institution's overall performance based on a comprehensive set of indicators and evaluative criteria.
"It was a bold move five years ago when we pursued the initial District-wide AdvancED accreditation. Our accreditation then was a testament to the mission of our school district, and now five years later, we have demonstrated our continued commitment to continuous improvement. The findings indicate that M-DCPS surpasses expectations in practically all the areas examined, is not deficient in any, and outperforms other large districts," said Superintendent Alberto M. Carvalho. "Kudos to our teachers, educational leaders, support staff, and School Board."
The AdvancED team visited more than 620 classrooms in 81 schools and spoke with stakeholders, including parents, community members, teachers, district and school administrators, School Board members and the Superintendent, to gather first-hand evidence and information pertinent to evaluating M-DCPS' performance against the research-based AdvancED Performance Standards. After conducting the review, AdvancED announced that the District scored significantly above the average, receiving an overall score of 363.22. The average range of scores worldwide is 278.34 – 283.33. In all areas measured within Learning Environments, the District's scores improved since the last accreditation review in 2014.
"This School Board should hold its head high, knowing that Miami-Dade County Public Schools provides an amazing educational, social, and academic program for its students," said Dr. Darrell Barringer, Vice President, Volunteer Services, AdvancED. "Students here have a wonderful place to learn because of the leadership in this district."
For the most up-to-date information, please download the Dadeschools mobile app to your iPhone or Android device.  Follow us on Twitter @mdcps and @miamisup and on Facebook at MiamiSchools and AlbertoCarvalho.