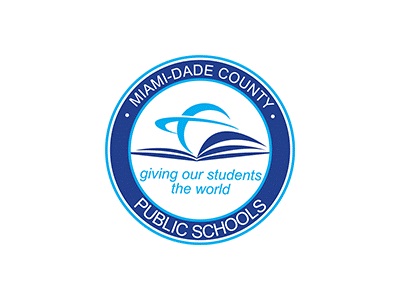 FOR IMMEDIATE RELEASE
Friday, May 3, 2019
CONTACT: Daisy Gonzalez-Diego
Miami-Dade County Public Schools
305-995-2060
M-DCPS to Celebrate Teacher Appreciation Week
Miami-Dade County Public Schools will celebrate teachers from Monday, 
May 6 until Friday, May 10, 2019 for Teacher Appreciation Week. Teachers are the backbone of our community. They guide and advise, educate and inspire, care and praise. For our successes, for who we are today, and for forming the generations that will take care of us one day, we all have a teacher to thank. And for that, the School Board and the entire Miami-Dade County Public Schools family celebrates them.
"The Miami-Dade County Public Schools' family extends a sincere 'thank you' to the extraordinary men and women, who are the heart and soul of education, for opening students' minds to new concepts, exploration, knowledge and information, and for inspiring students to soar to greater heights of academic achievements," said Schools Superintendent Alberto M. Carvalho. "Aside from parents, a teacher is often the most influential person in a child's life. They not only teach, but also play the pivotal role of mentor, motivator, coach, friend and confidant."
In 1980, Congress declared March 7 as National Teacher Day for that year only. Today, National Teacher Appreciation Day is observed on the Tuesday of the first full week in May; this year it will take place on Tuesday, May 7.
For the most up-to-date information, please download the Dadeschools mobile app to your iPhone or Android device.  Follow us on Twitter @mdcps and @miamisup and on Facebook at MiamiSchools and AlbertoCarvalho.