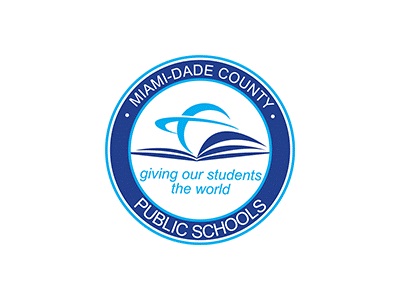 FOR IMMEDIATE RELEASE
Wednesday, May 15, 2019
CONTACT: Daisy Gonzalez-Diego
Miami-Dade County Public Schools
305-995-2060
M-DCPS Students to 'Take a Bite' out of Real-World Problems in Superintendent's Student Innovation Challenge
Junior and seniors from Miami-Dade County Public Schools will spend time in a student-version of TV's "Shark Tank" pitching their ideas for solving real-world problems to a panel of judges in the inaugural Superintendent's Student Innovation Challenge.
Each team will meet with its "pitch coach" on Monday, May 20, 2019, from 1 - 5 p.m., on the sixth floor of the Cambridge Innovation Center – CIC Miami, 1951 N.W. 7th Ave., Miami, FL 33136. The coaches will support the finalists and help them refine their final presentations. The teams will make their final presentations to the judges from 6 - 8 p.m. on the first floor of the CIC.
The judging and awards presentation will take place at approximately 8 p.m.
Students will work in teams of two leveraging their knowledge, passion and creativity to develop innovative solutions to three large-scale issues currently facing our society:
· environmental issues (sea level rise, red tide, etc.),
· health issues (e-cigarette use, reproductive health, mental health, etc.) or
· social issues (homelessness, gun violence, etc.)
With the commitment of Superintendent Carvalho's $10,000 prize for being recognized as National Urban Superintendent of the Year and the generous matching contributions of community leaders in support of this initiative, the winning team in each category will be awarded $20,000 in scholarship funds. Scholarship funds will be sent directly to the college/university/technical program in which the student enrolls for his/her first semester of post-secondary education.
Students, parents/guardians, and teachers may access information regarding the challenge, including rules for entry and important deadlines, by visiting challenge.dadeschools.net/
Media Note: We ask that media interested in covering the "pitch coach" portion of the program please coordinate with the Office of Communications ahead of time.
For the most up-to-date information, please download the Dadeschools mobile app to your iPhone or Android device. Follow us on Twitter @mdcps and @miamisup and on Facebook at MiamiSchools and AlbertoCarvalho