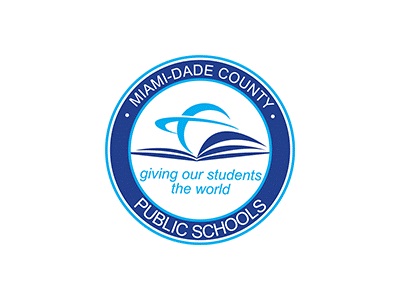 FOR IMMEDIATE RELEASE
Friday, May 24, 2019
CONTACT: Daisy Gonzalez-Diego
Miami-Dade County Public Schools
305-995-2060
M-DCPS Announces Impressive Third Grade Test Results
Miami-Dade County Public Schools (M-DCPS) third-grade students outperformed the state and most large Florida districts on the 2019 administration of the Florida Standards Assessments (FSA) in English Language Arts (ELA).
• Sixty percent of M-DCPS third graders scored at levels 3 or above, compared to only 58 percent statewide.
• Higher percentages of M-DCPS third graders scored in Levels 3 or above than in Duval, Hillsborough, Orange, and Palm Beach counties.
• The percentage of third-grade students scoring in Levels 2 and above and meeting the requirements for promotion to fourth grade held steady from 2018 to 2019.
"Miami-Dade County Public Schools third-grade students continue to excel in reading achievement," said Schools Superintendent Alberto M. Carvalho. "Buoyed by the support of their families, teachers, and the entire M-DCPS family, our students have once again demonstrated their grit and what they can accomplish by taking advantage of the phenomenal instruction and programs offered by our District."
The FSA ELA measures students' mastery of grade-level content as specified by the Florida Standards. The ELA assessments include reading and language components in Grades 3 through 10, a writing component in Grades 4 through 10, and a listening component in Grades 4 through 10.
The reported scores include scale scores, which range from 240 to 360 and achievement levels, which range from 1 to 5. Current Grade 3 students who score in Level 1 will have additional opportunities to demonstrate reading mastery as required by state statute for promotion to Grade 4. This includes the Grade 3 Reading Student Portfolio and alternative standardized reading assessments administered in the last two weeks of the school year and at the end of the summer reading camp.
Results for statewide standardized assessments in the remaining grade levels and content areas are scheduled to be released in early June. District and school summary reports are available online at http://www.fldoe.org/accountability/assessments/k-12-student-assessment/results/2019.stml .
For the most up-to-date information, please download the Dadeschools mobile app to your iPhone or Android device. Follow us on Twitter @mdcps and @miamisup and on Facebook at MiamiSchools and AlbertoCarvalho.