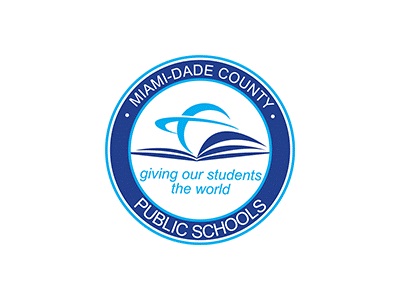 FOR IMMEDIATE RELEASE
Thursday, July 11, 2019
CONTACT: Daisy Gonzalez-Diego
Miami-Dade County Public Schools
305-995-2060
M-DCPS Extends Historic Achievements Named A-Rated School District for Second Consecutive Year
The Florida Department of Education (FDOE) released the 2018-19 school grades today, and for the second time in the history of the Florida School Performance Grades, Miami-Dade County Public Schools (M-DCPS) has received a district-wide grade of "A."
For the third year in a row there are no "F"-rated traditional schools at M-DCPS. Forty-seven percent of Miami-Dade schools received "A" ratings in 2019. In comparison, the statewide percentage was 36 percent. Forty-seven percent is also a higher percentage than all other large Florida districts; including Broward, Duval, Hillsborough, Palm Beach, and Orange.
"Every member of the Miami-Dade County Public Schools family, indeed, the entire community has great cause to celebrate this historic moment," said Schools Superintendent Alberto M. Carvalho.  "This achievement resoundingly demonstrates the great commitment of our students, teachers, school and District leaders, and support staff, as well as the inspired leadership of our School Board." 
Senior high schools in M-DCPS outperformed those statewide, with 16 percent receiving "A" ratings, compared to 14 percent statewide.
M-DCPS also received higher ratings than the state and the other large counties when examining the percentage of schools combined across "A" and "B" ratings; and across "A", "B", and "C" ratings.
"As Chair and on behalf of my colleagues on the School Board, I could not be prouder of these school performance results," said Miami-Dade School Board Chair Perla Tabares Hantman. "The designation of M-DCPS as an "A" rated district for the second year in a row speaks volumes about the commitment and dedication to excellence exhibited by every teacher, administrator, support staff person and of course our students and their parents."
The number of "D" schools was reduced from 5 in 2018 to just 1 in 2019. The school was one percentage point away from being a "C."
The Florida Department of Education calculates school grades annually based on up to 11 components, including student achievement and learning gains on statewide, standardized assessments and high school graduation rate. School grades provide parents and the public an easily understandable way to measure the performance of a school and understand how well each school is serving its students.
2018-2019 School Performance Grades
Florida, Miami-Dade and Selected Districts
Percent in each Grade Rating
Miami-Dade
47%
    76%
99%
Florida
        36%
    63%
95%
Broward
        36%
    60%
95%
Duval
        31%
    55%
87%
Hillsborough
26%
    49%
87%
Orange
        35%
    60%
95%
Palm Beach
45%
    68%
98%