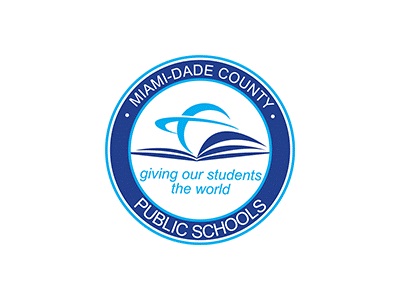 FOR IMMEDIATE RELEASE
Thursday, July 25, 2019
CONTACT: Daisy Gonzalez-Diego
Miami-Dade County Public Schools
305-995-2060
School Board Approves Contracts for Two GOB Projects Valued at $24.2 Million, Small Business Enterprise Goals Met or Exceeded
The Miami-Dade School Board approved the commissioning of architects and a construction award related to two General Obligation Bond (GOB) projects valued at approximately $24.2 million yesterday, during its regular monthly meeting.  
Voters overwhelmingly approved the GOB in 2012 to renovate, remodel and replace schools; expand student capacity; enhance safety; and provide technology upgrades. The following are details of the projects: 
Miami Edison Senior High School – The scope of work for this project includes: repairs and structural upgrades throughout; renovation of all student restrooms and showers; installation of 10 bi-level electric water coolers with bottle fillers throughout the entire facility; upgrades to cafeteria, including equipment, electrical and plumbing;  replacement of selected light fixtures with new light-emitting diode (LED) fixtures; resurfacing and re-stripping of the existing asphalt track with synthetic rubber surface; resurfacing of three hardcourts with specialized surface coating system; exterior painting throughout the entire campus. All scope shall include related repairs to plumbing, mechanical, electrical, and finishes as required and in compliance with M-DCPS Design Standards.
Total project allocation - $4.4 million               Completion – September 2021
Total Sub-Consultant S/MBE Participation: 15 percent
Marine Academy of Science Technology (M.A.S.T) at FIU Senior High School – The scope of work for this project includes: construction of a new, three-story classroom building comprised of administrative offices, clinic, student services, 17 general purpose classrooms, two indoor environmental labs and a storage room, 2 science classrooms, two science laboratories with wet/dry storage room, a collaboration skill center, an indoor dining and serving area, a covered exterior dining area, a kitchen/food service prep area, a receiving and loading dock area, restrooms, staff restrooms, male and female showers and locker rooms, custodial rooms, elevator, electrical rooms, telecommunication rooms, mechanical rooms, central chiller plant, sewer lift station, entranced/exit drives, parent drop off lane, visitor and staff parking lots, fencing, landscaping and drainage improvements.
As part of its sustainability efforts, the District has implemented Construction Waste Management and Recycling at the MAST @FIU project. 
Total project allocation - $19.8 million               Completion – November 2020
Total Sub-Consultant S/MBE Participation: 7.18 percent 
To learn more about School Board referendum project progress, visit http://gobprogress.com.  
For the most up-to-date information, please download the Dadeschools mobile app to your iPhone or Android device.  Follow us on Twitter @mdcpscapital @mdcps and @miamisup and on Facebook at MiamiSchools and AlbertoCarvalho.