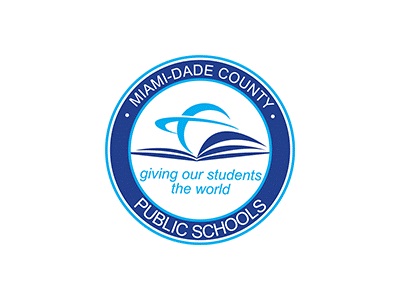 FOR IMMEDIATE RELEASE
Monday, August 12, 2019
CONTACT: Daisy Gonzalez-Diego
Miami-Dade County Public Schools
305-995-2060
M-DCPS Offers Tips for Parents of 3 & 4 year olds Starting their Academic Journey this Year
Miami-Dade County Public Schools' (M-DCPS) Department of Early Childhood Programs is offering back-to-school transition tips for a smooth start to the 2019-2020 school year. In order to ensure a smooth summer-to-school transition, parents are encouraged to try out the following tips and strategies:
Read books about preschool – Share books with your child about going to preschool. Talk about the story and how the characters are feeling. Ask your child how he/she is feeling about going to school.
Describe what will happen at school – Talk about interesting things that your child will learn at school. Talk about the daily routines they should expect at school, for example, explain how there will be set times to play and eat lunch.
Visit the school prior to the first day – Drive or walk by the new school and talk to your child about what is going to happen there -- story times, learning new things and making new friends.
Plan your goodbye for the first week of school – Remind yourself to keep goodbyes short and sweet. It is perfectly natural for children to experience separation anxiety during the first few weeks when they're dropped off at school. Be prepared for a few tears, but stay positive so your child doesn't pick up on any anxious feelings you may have about leaving them.
Establish a bedtime routine – Establish a bedtime routine that you and your child both understand. Provide your child with activities, sounds or objects that help her feel calm and restful during the hour before bedtime. Reassure your child that tomorrow will be filled with more fun and special times.
Practice self-help skills – Help your child practice skills such as buttoning and unbuttoning pants, putting on shoes, opening food wrappers, etc. 
Parents still looking for an early childhood or voluntary prekindergarten program can contact their neighborhood school or the Department of Early Childhood Programs at 305-995-7632. 
For the most up-to-date information, please download the Dadeschools mobile app to your iPhone or Android device.  Follow us on Twitter @mdcps and @miamisup and on Facebook at MiamiSchools and AlbertoCarvalho.