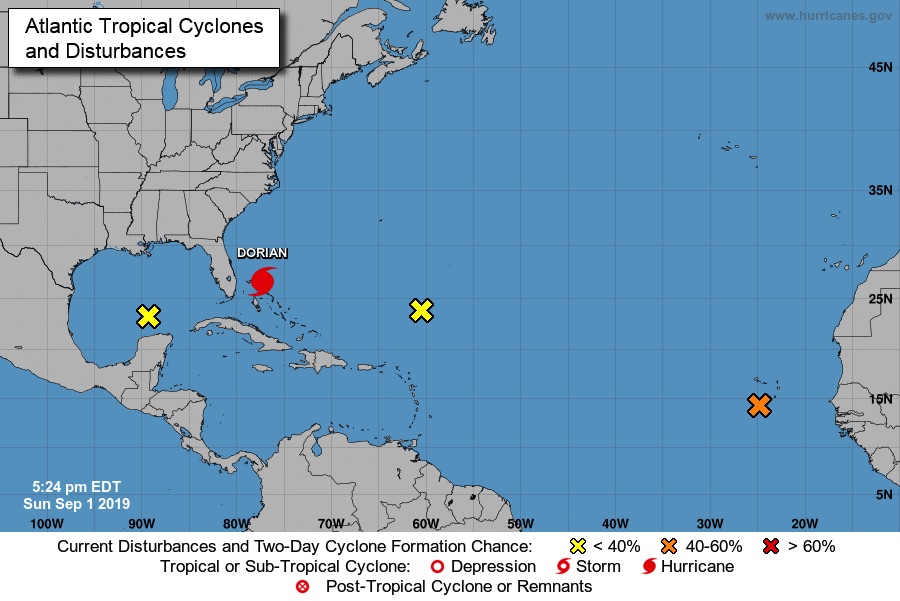 FOR IMMEDIATE RELEASE
Sunday, September 1, 2019
CONTACT: Daisy Gonzalez-Diego
Miami-Dade County Public Schools
305-995-2060
M-DCPS Schools Closed Through Tuesday, September 3
As Hurricane Dorian continues its slow path near South Florida, Miami-Dade County Public Schools is taking all necessary measures to ensure the safety and security of our families and employees during and after the storm. Consequently, schools will be closed, and all activities cancelled on Tuesday, September 3, 2019. As a reminder, all schools and District offices are closed on Monday, September 2, in observance of the Labor Day holiday.
Superintendent of Schools Alberto M. Carvalho cited several factors behind his decision to close schools on Tuesday. These include:
1. Tropical storm wind gusts could pose a risk to the more than 1,000 school buses on the road.
2. Possible heavy rain and strong winds would make it very difficult for students to walk to school or to/from their bus pick-up zone.
3. A significant number of District employees who live in Broward County could find it difficult to report to work due to weather conditions. 
Additional communication will follow once a decision is made about the re-opening of schools. 
Follow us on Twitter @mdcps and @miamisup, on Instagram @miamischools and @miamisup, and on Facebook at MiamiSchools and AlbertoCarvalho.  For the most up-to-date information, please download the Dadeschools mobile app to your iPhone or Android device.  You may also visit the district's website at storms.dadeschools.net. You may also monitor your local news including WLRN-TV, Channel 17 and WLRN-FM, 91.3.