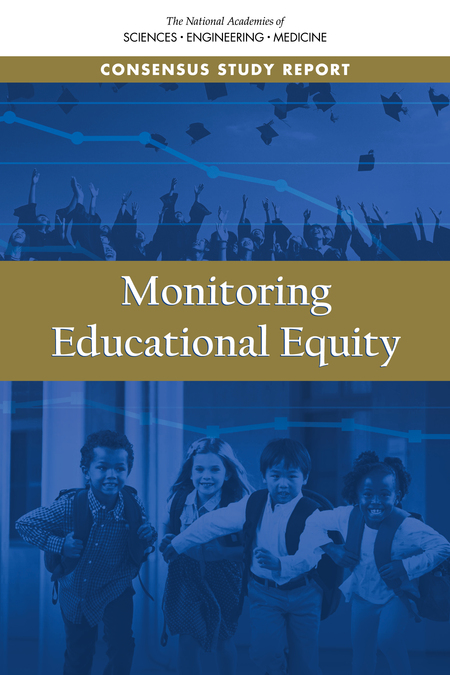 FOR IMMEDIATE RELEASE
Friday, October 11, 2019
CONTACT: Daisy Gonzalez-Diego
Miami-Dade County Public Schools
305-995-2060
Superintendent Carvalho Collaborates in National Report on Educational Equity
The National Academies of Sciences, Engineering, and Medicine have published the Monitoring Educational Equity (2019) consensus study report, which documents the evidence-based consensus on the issue of educational equity. Superintendent of Schools Alberto M. Carvalho sits on the National Academies' Committee on Developing Indicators of Educational Equity and is a co-author of the report.
"As a member of the National Academies of Sciences, Engineering, and Medicine, I take great pride in collaborating in this comprehensive body of work on educational equity," said Carvalho. "The perspective I provided was based on Miami-Dade County Public Schools' transformational results in addressing disparities and our theory of action to reduce the achievement gap." 
The Committee on Developing Indicators of Educational Equity was formed to identify key indicators for measuring and monitoring the extent of equity in the nation's K–12 education system. The purpose of such indicators is to identify differences in the conditions and structures in the education system that may affect students' education. A carefully chosen set of equity indicators can highlight disparities, provide a way to explore potential causes, and point toward possible improvements.
The National Academies' reports typically include findings, conclusions, and recommendations based on information gathered by the committee and the committee's deliberations. Each report is subjected to a rigorous and independent peer-review process.
A PDF version is available at no cost via the following link: 
https://www.nap.edu/catalog/25389/monitoring-educational-equity
For the most up-to-date information, please download the Dadeschools mobile app to your iPhone or Android device.  Follow us on Twitter @mdcps and @miamisup, on Instagram @miamischools and @miamisup, and on Facebook at MiamiSchools and AlbertoCarvalho.