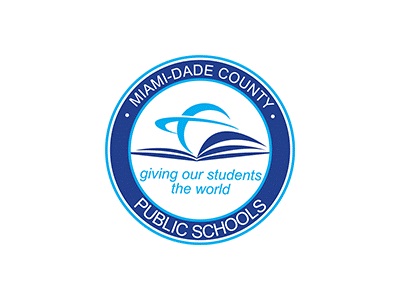 FOR IMMEDIATE RELEASE
Tuesday, November 26, 2019
CONTACT: Daisy Gonzalez-Diego
Miami-Dade County Public Schools
305-995-2060
M-DCPS' The Parent Academy at School, Home or on the Go
The Parent Academy (TPA), a free, year-round, Miami-Dade County Public Schools engagement initiative helping parents become full partners in their children's education, has created a new mobile application. It is embedded inside the Dadeschools mobile application, allowing families to access resources and high-quality parent workshops using their smart phones. Parents will need an active Parent Portal account to access it. In addition to the newly enhanced webpage, the application offers six additional features:
Workshops – 30-plus topics that have been developed in English, Spanish, and Haitian-Creole.
Virtual Campus - Pre-recorded workshops for parents on important topics such as iReady, Vaping and Mental Health are offered in three languages.
Family Matters - Resources on specific topics families can discuss at home are available.
Bilingual Parent Outreach Program (BPOP) – This feature directs parents of ESOL (English for Speakers of Other Languages) students to the five resource centers across the district. Classes in Spanish and Haitian-Creole are held at the BPOP resource centers on Tuesday evenings.
Near Me – Parents wishing to locate day and night workshops delivered by the TPA staff at sites near them can search for workshops by title, date, language, zip code or school name.
Family Fun - This link provides information regarding low-cost events and activities taking place throughout Miami-Dade.
Families are encouraged to access the TPA application frequently to stay connected and be the link to their child's success. Additional information about TPA may be found at https://parentacademymiami.com
For the most up-to-date information, please download the Dadeschools mobile app to your iPhone or Android device. Follow us on Twitter @mdcps and @miamisup, on Instagram @miamischools and @miamisup, and on Facebook at MiamiSchools and AlbertoCarvalho.